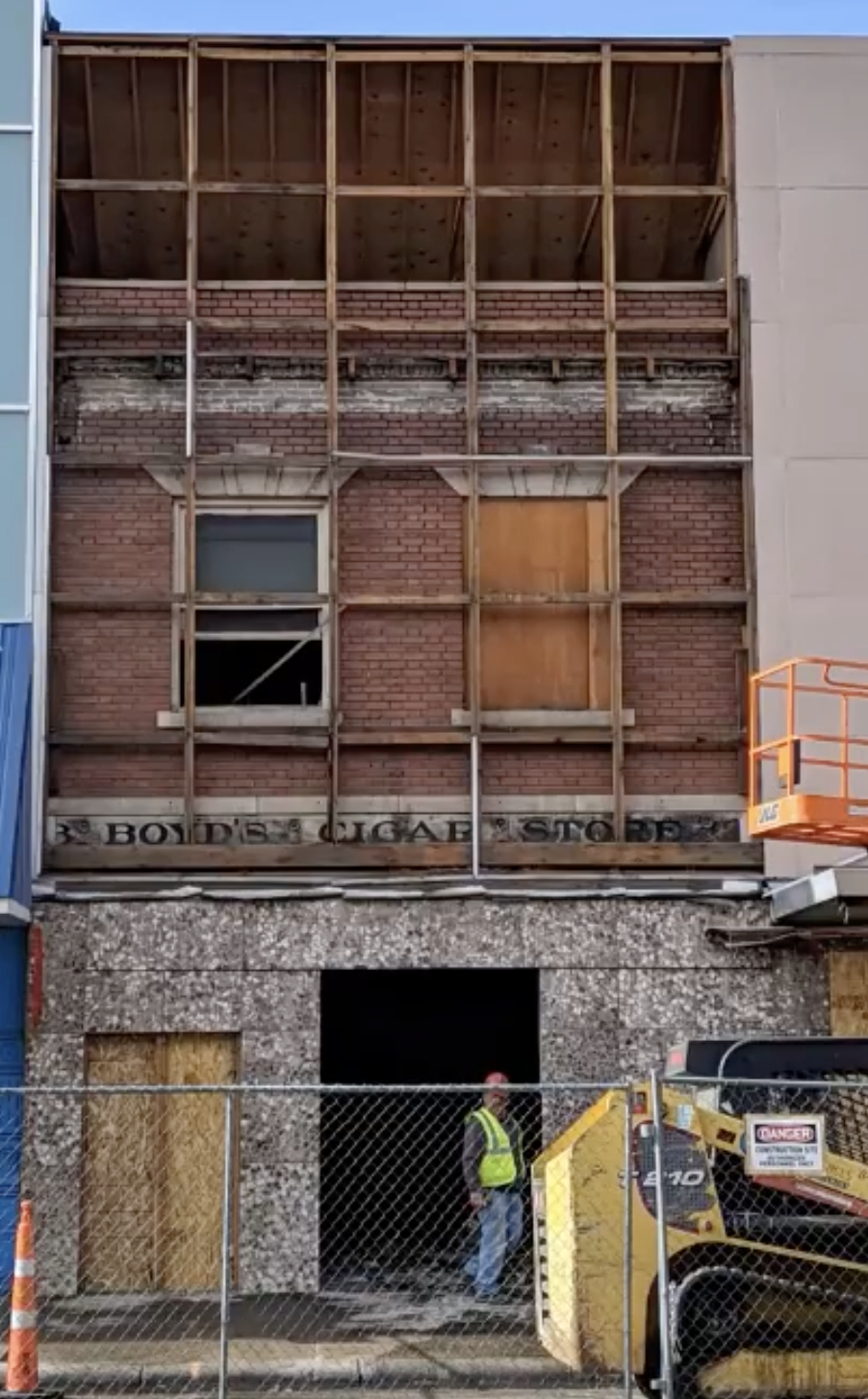 The Cheyenne City Council held a work session February 19 and discussed a Demolition by Neglect ordinance to improve buildings downtown.
These deteriorated, inadequate, and defective buildings have rot, holes, and decay and hurt tourism.
The ordinance affects about 1,300 contributing structures, and two are city-owned eligible for the ordinance.
The ordinance establishes a historic property owner's duty to main and repair historic buildings, address public safety issues that arise at deteriorated buildings, and provide a just and fair method to fix the problem.
Historic Preservation Board Vice Chairman CJ Young gave a  history of the board and said the group has a passion for Cheyenne and saving historic structures, which has been developing for about two years.
"We want to focus on people, our history, and our community," he said. "Cities like downtown Cody, Jackson Hole, and Fort Collins have beautiful downtown historic buildings that have been taken care of and have an amazing atmosphere to shop, dine and walk with friends and family."
One community eyesore was the former Carey Building, where vagrants resided that could have been a star property. The courthouse is there now.
Young said the ordinance does not take away someone's property rights.
"It's about safety and preserving the feel, look, and beauty of our community," he said. "This is not intended to punish anyone who acts in good faith. This is intended for people who show indifference to a historic property and let it fall apart."
Edward Simpson said to determine Demolition by Neglect, there needs to be a baseline, and the National Register nominations that exist for historical places are a good place to start.
"The city has a right in this ordinance to enquire about the condition of one of these historical buildings that are a contributing structure on a national basis," he said.
First, a petition gets filed by an interested party, any Cheyenne citizen, and the Historic Preservation Board can file a petition there's Demolition by Neglect happening.
"The petition has to site the specific defects from the list that leads them to believe Demolition by Neglect exists," he said. "Only one petition can be filed on a property in a year."
From there, the Planning and Development director reviews the petition and submits it to the Historic Preservation Board to review.
"The board has 45-days from that point to conduct an investigation and determine whether there is a finding if there is Demolition by Neglect," Simpson said.
If Demolition by Neglect exists, the board issues a complaint, which is served in writing to the property-owner in 14 days.
The property owner has the right to an appeal within 10 days, have a hearing, and meet with the planning director. The owner can file an economic hardship appeal.
"There's a 30-day window to comply by commencing repair work," he said. "If the property receives this complaint and acknowledges there is an issue, they have 180 days to complete the repair work, but there's also an opportunity for a 90-day extension."
The Demolition by Neglect process can be suspended if the owner works out an agreement with the Planning Director to make repairs.
The city plans to hold a public forum on the ordinance, and the Strategic Planning Department will discuss this on February 27.