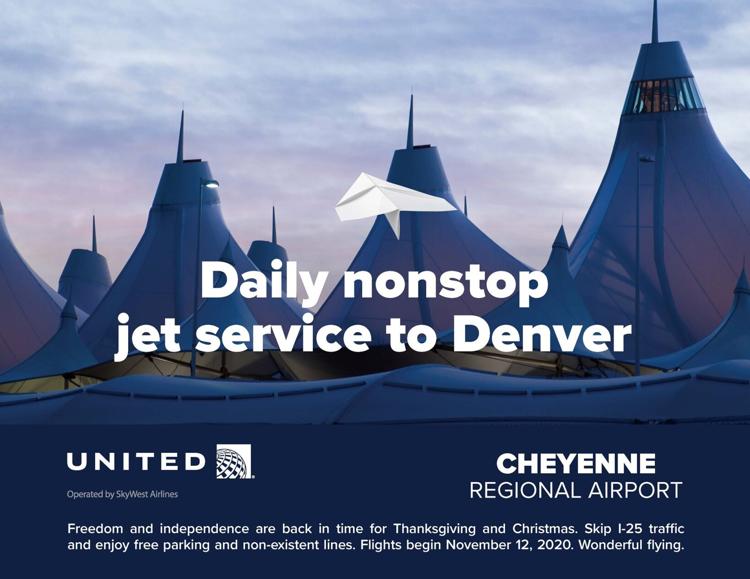 (Ed. note:  Flight information has been corrected.)
United Airlines is beginning roundtrip daily service from Cheyenne to Denver on Nov. 11. There will be one round trip a day. Flights from Cheyenne will depart at 7 a.m. and arrive in Denver at 7:52. Going the other direction, flights will leave Denver at 8:10 p.m. and arrive in Cheyenne at 9 p.m.
"The very first flight arrives from Denver the evening of Nov. 11 on United Express," said Wendy Volk, the president of the Cheyenne Regional Air Focus Team, or CRAFT. "We're thrilled about it."
Cheyenne hasn't had commercial air service since Apr. 6, when the American Airlines flights between Cheyenne and Dallas were grounded due to the pandemic. CRAFT has been working since then to bring in new air service.
"When American dropped out, United was able to look at our market and see how well that flight did from here to Dallas. It wasn't that we had to go in there and convince them, it was that they saw the opportunity to come in and pick up where American left off," said Tim Barth, Director of the Cheyenne Regional Airport.
The last time Cheyenne had air service to Denver was with Great Lakes Airlines. Great Lakes went bankrupt and stopped passenger flights in early 2018. The new service will be different, according to Barth.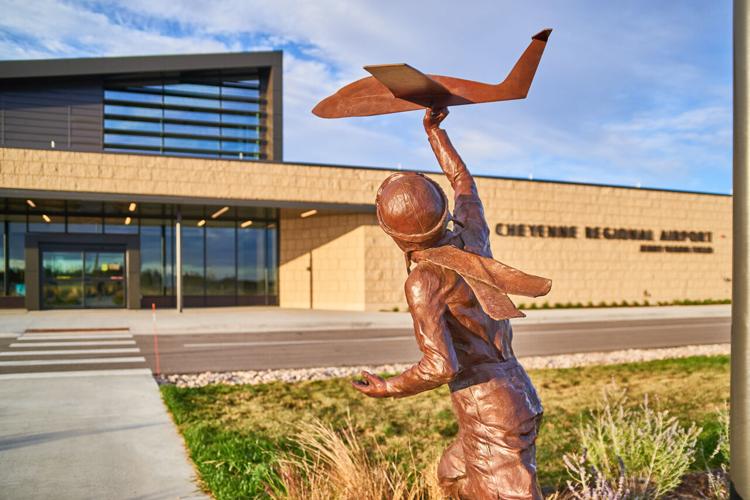 "This time we have the full 100% participation of United Airlines as our partner.  We went from a single regional connector to a global aviation connection," he said.
United, through Skywest Airlines, will be flying 50-seat CRJ-200 jets. They are a larger than the planes Great Lakes was using. The flight time will be 42 minutes.
United Airlines is already selling tickets for the flights. They start at $42 for one-way, or $83 for roundtrip. Ticket sales have been slow so far.
"We're right around the 10 per cent range…It's about what we expected for starting in COVID," said Barth.
The airline is receiving a Minimum Revenue Guarantee, which means if United doesn't sell enough seats, they'll get a subsidy. The total subsidy is around $850,000 per year, according to Volk. The state of Wyoming is contributing $600,000. The rest will be split between the city and county, but that doesn't mean all the money will be used.
The Minimum Revenue Guarantee for American Airlines flights to Dallas-Ft. Worth was $2.1 million, but the flights sold more seats than expected.
"It's not a subsidy if we don't have to spend it," Barth said.