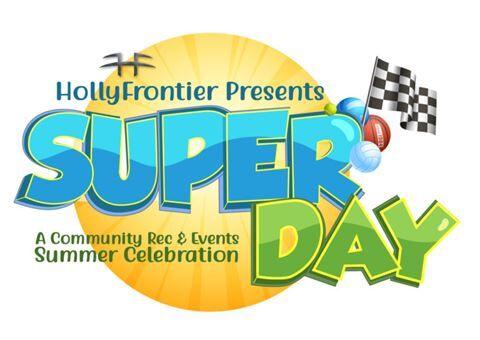 The 39th Annual Superday Fun 5K Walk/Run is set for Saturday, June 26th starting at 9:00 a.m. at the Kiwanis Community House (4603 Lions Park Dr.) on the north end of Lions Park. 
The course heads north on the Cheyenne Greenway towards Central High School. Midway through the race you will come across some fun sport activities! Stop to complete them or stay on the route.
A time clock will be at the official start and end of the route to doublecheck your stats, along with raffles, drinks, snacks, and music.
This will not be a chipped run, but we guarantee you will have fun!  Participants will receive a t-shirt and swag bag. Youth under 8-years old are free to participate and adults are $20 per person if registered by June 12th and increases by $5.00 after that deadline.
You can register online at hub.enmotive.com or www.cheyennerec.org/Superday. You can register in-person at the Kiwanis Community House or at the Youth Activity and Community Center (1317 Parsley Blvd.) during packet pick-up day on Friday, June 25th from 10 a.m. to 4 p.m. You may also opt to register the morning of the event, but it's recommended you come early to do so.
Free parking is available on the north end of Lions Park or CFD Lot C (entry from 8th Avenue).