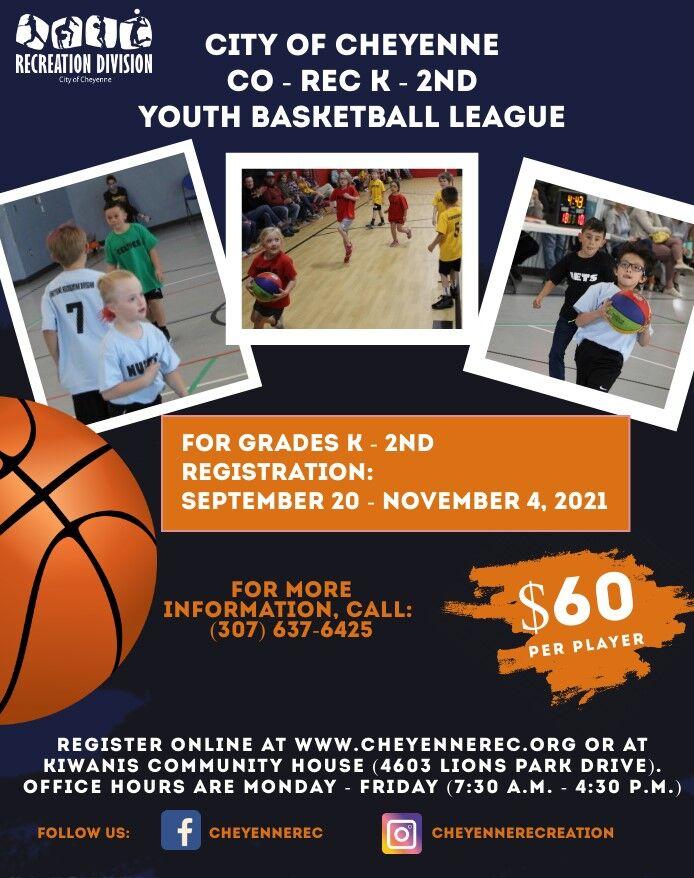 Registration is open for the Co-Rec K–2 Youth Basketball League for kids in Kindergarten through second grade.
Late registration runs from November 5-18 with a $25 late fee if space is available. After November 18, all registration will be closed. The league costs $60 per player.
Practices start December 6, and games start January 8. Registration includes six games, a shirt, basketball, picture, and award. Games will be played on Saturdays and some Friday evenings.
Registration forms are at www.cheyennerec.org or in person at the Kiwanis Community House. Contact David Contreras at 307-637-6425 or dcontreras@cheyennecity.org with any questions.