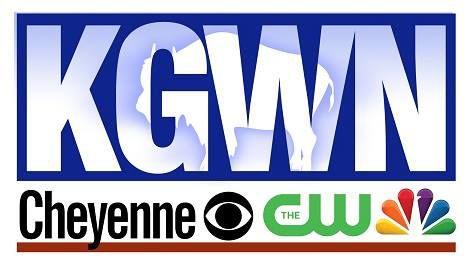 Regular newscasts resumed Monday morning.
CHEYENNE, WY (AP) Cheyenne's KGWN-TV newscasts have been interrupted due to a COVID-19 infection among the staff, the station said in statements.
The problems began Saturday, with a statement issued on social media in the evening after cancellation of that days' evening newscasts, saying, "Due to difficulties at the station we will not be having a 5:30 or 10 pm newscast tonight. We apologize for any inconvenience."
On Sunday evening around 5pm, the station released another statement, saying newscasts were off the air and that a staff member had tested positive for Covid-19.
The statement said, "You may see some changes on our newscasts over the next couple of weeks. We've had one of our staff test positive for Covid-19. We have traced our exposure and asked the people who had close contact with that individual to quarantine."
"We appreciate your patience while we get through this time. It has reminded us in a stark way the importance of all of the things we have talked about to stay safe on our newscasts since this began. We are working round the clock to bring you the news you rely on and as always we appreciate your viewership and the well wishes many of you have sent us."
"We will not be having a 5:30 or 10 pm newscast tonight, but we do expect to be back on the air on Monday. We apologize for any inconvenience."
Station General Manager Jim Beck said that a Monday morning newscast was broadcast, and that the Cheyenne station was getting staff help from the Casper sister station, including a field reporter and a morning anchor. 
Beck said, "I am very pleased with how professional the staff has been. It's been all-hands on deck since this happened, and we are committed to keep delivering the news." 
According to public information, KGWN presently broadcasts 20 hours and 55 minutes of newscasts per week, including Cheyenne's 5:30 and 10:00 p.m. newscasts. The station also produces 17 hours of newscasts per week for sister station KCWY in Casper. Although separate, both stations are operated by Grey Television.
This story was updated at 9:05 a.m. with comments from station General Manager Jim Beck.