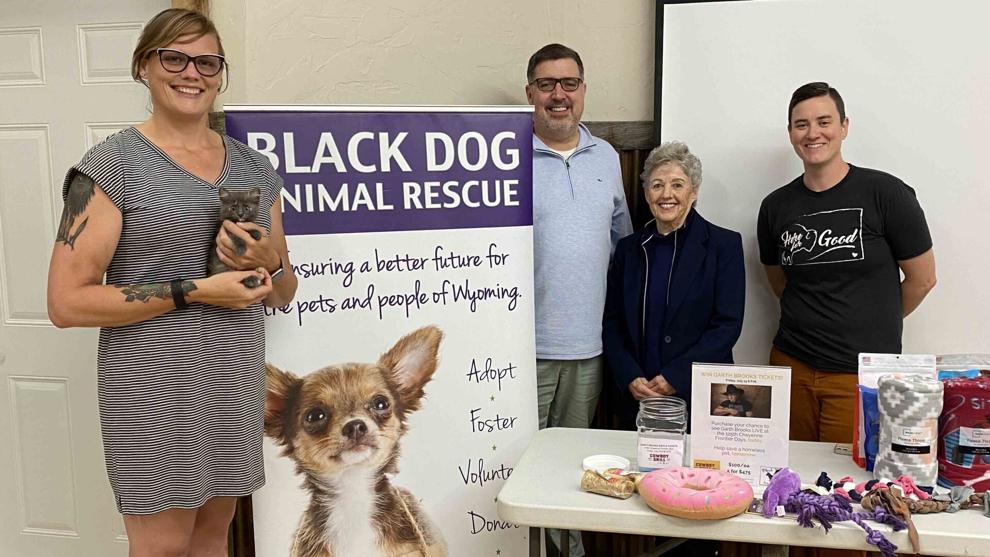 Cowboy Skill Games of Wyoming, a top-level sponsor of Cheyenne Frontier Days, and Black Dog Animal Rescue (BDAR) on Friday announced the winners of the Garth Brooks ticket raffle.
Michelle Nielsen and Sarita Tucker each received two tickets to the sold-out Garth Brooks performance at Cheyenne Frontier Days on Friday, July 23rd.
Last month, Cowboy Skill donated the four tickets to BDAR in order to raise money for the non-profit animal rescue organization.
"Because of the tickets Cowboy Skill Games donated, we raised over $6,000 for the unwanted pets that come through our doors," said Kaitlin Whitman, Development Manager at Black Dog Animal Rescue. "We are humbled for the generosity of this donation and we look forward to using their gift to save more lives."
Jimmy Orr, representing Cowboy Skill Games, said for all that Black Dog Animal Rescue does for the community and the state, the Wyoming-based company wanted to find a way to draw attention to BDAR while helping to raise some money.
"This was a unique way to blend our top-level sponsorship of Cheyenne Frontier Days with helping Wyoming's largest animal rescue organization in the state," he said. "Two organizations that make Wyoming great."
Black Dog Animal Rescue works to ensure that every unwanted or homeless pet has a safe place to go for shelter and care.
Cowboy Skill Games is made up of Wyoming-owned amusement and vending companies which distribute Pace-O-Matic skill games to bars, restaurants, and fraternal organizations.
Garth Brooks will open the 125th anniversary of Cheyenne Frontier Days on Friday, July 23rd at 8pm.