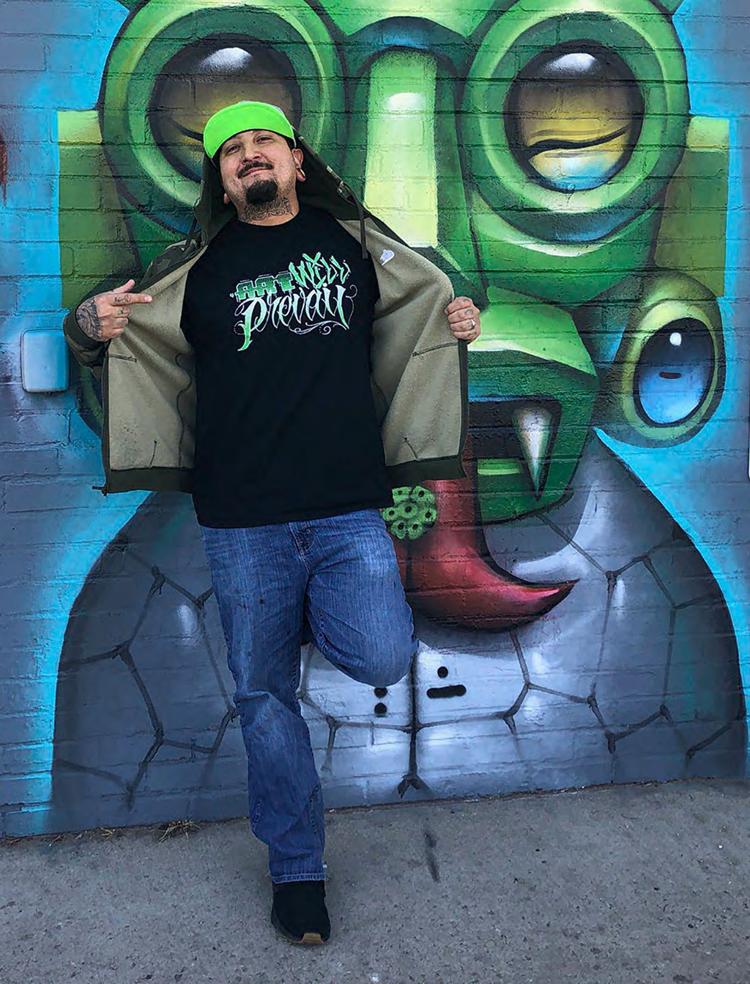 Cheyenne native Trinidad Serrano opened The T.R.I.B.E. Zoo Tattoo in 2007. He takes his customer service standard very seriously, "I don't choose my clients. They choose me. Good customer service ensures that they keep choosing me. Some shops are more concerned with their own self-image and being tough and cool, instead of helping people. We do things differently. Our success comes from consistency. We have consistent hours of operation, and consistent customer service," said Serrano. "It works great. On December 14, we will have been open for 12 years."
T.R.I.B.E. isn't one of those shops where you pick a design from a book. "We are a full custom shop. People bring their ideas, and we customize a piece of personal art from their reference," said Serrano. "Most of the time we draw the image, and the customer likes it on our first draft. Sometimes the customer asks for a few changes before they get their final design."
Serrano's wife Amber does tattoo removal in the shop. They have been offering this service for about five years. "There are a lot of trends in tattoo. Right now, we do lots of mountains and trees," said Serrano.  "Trends come and go. We have removed a lot of tribal tattoos from the 1990s. About 20% of our business is cover up and fix up."
T.R.I.B.E. does much for the community through local schools, fundraisers, charities, sponsorships, and festivals. "My father taught me two things: work hard, and treat people nice. Help people out." Serrano said, "So I have always done that. In early December, we donate 50% of revenue from gift certificates purchased to Juntos, and the ACLU."
Though he's always been an artist, Serrano has never taken an art class. "I'm self taught," he said. Before he was a tattoo artist, he did a lot of graffiti art, "on walls, buildings, anywhere people wanted it."  As people continued to request his unique style of art, he decided body art was the next logical step.  But he still does some graphic design around town, most recently for the new Black Label Brazilian Jiu Jitsu. "I really enjoy designing people's logos, too," he said.
"I started in the tattoo business back in 2001," said Serrano. "I worked at various shops in Cheyenne. And that's where I learned how not to run a business," he said, "None of those places are around anymore because they made many mistakes – mostly around customer service. So anytime I see anything like that happen here, I stop and turn it around."
In early July, T.R.I.B.E. will host the 5th annual 4-Ever West Tattoo Art Festival and  Arm Wrestling Championship. Look for more information about that in the spring.
The T.R.I.B.E. Zoo Tattoo is located at 110 E. Lincolnway in Cheyenne. Reach them by phone at (307) 426-4008, or stop by between noon and 8 p.m. Tuesday through Saturday… consistently. Website: www.thetribetattoo.com