Parade is exempt from new health orders limiting public gatherings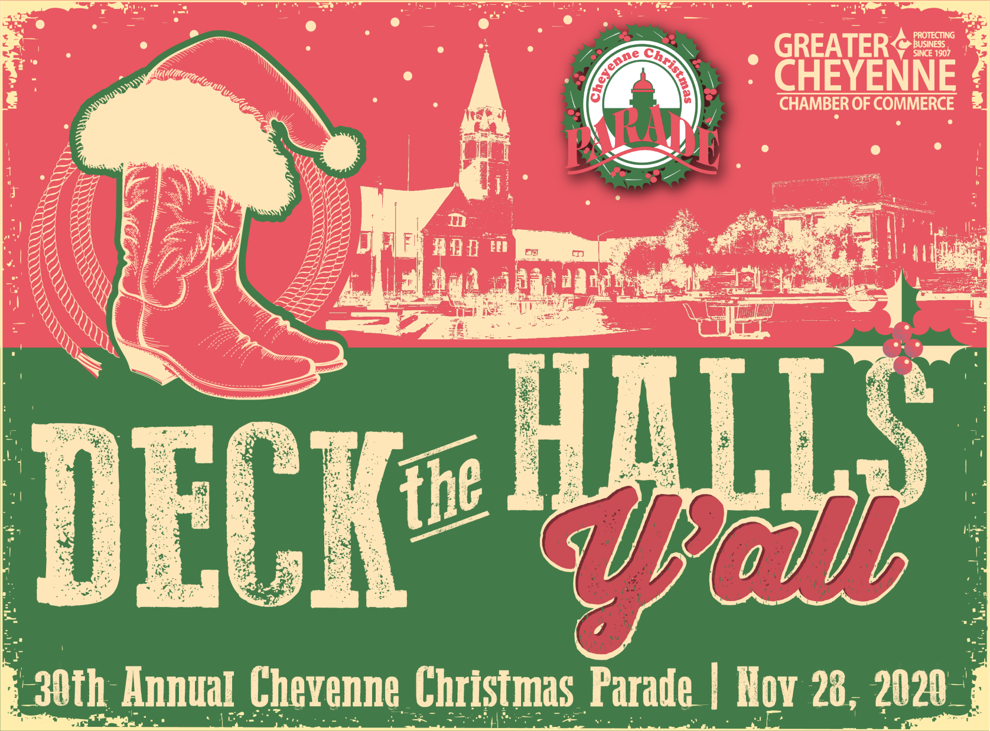 Even in a normal year, it's stressful planning the annual Cheyenne Christmas Parade. 
There's the process of getting all of the floats registered and on the roster for the parade, and also, securing the route. Then it's a matter of ensuring all of the information has been publicized. Even if the event will likely go as planned, though, you must be ready for the worst scenario. 
Greater Cheyenne Chamber of Commerce has to prepare for the possibility that the city could see a blizzard on the Saturday following Thanksgiving, when the parade is always held. That's what happened last year, when the parade had to be moved back one week due to a major snowstorm.
Now, the chamber has to deal with an even bigger hurdle no one could have seen coming in the COVID-19 pandemic. Social distancing and other precautions for the parade will be in place, and the parade is exempt from Gov. Mark Gordon's new Health Order taking effect November 24, which limits public gatherings. 
Barring any more restrictive orders, or a blizzard like last year, the parade will go on again this weekend. It will start at 5:30 p.m. on Saturday. The route will begin at 17 Street and Carey Avenue, going north on Carey to 24th Street, then right onto Capitol Avenue. From there, the parade will continue down to Carey, wrapping back up to 17th Street and concluding there.

Parade announcers and their locations this year are: Alf and Corey Lynn Loghry at Capitol Cuisine on Capitol Ave, which will be selling warm food and hot drinks; Brenda Foley of KFBC 97.5 FM and 1240 AM, who will be announcing in front of Wyoming Home; and one of our own, Dave Lerner, of The Cheyenne Post, along with Dominic Syracuse, comedian and owner of Cognitive Behavioral Theater, who together will be announcing at the corner of Carey and 22nd Streets. Tiffany Hogan of KGWN CBS-5 will announce along the route as well.
Following the parade, there will be a tree lighting ceremony at Cheyenne Depot Plaza.
The first float of the parade is always the Toys for Tots entry, which means attendees are allowed to bring unwrapped toys for collection. There will be anywhere from 60 to 100 floats in the parade this year.
Since COVID-19 cases across the state have been increasing over the last month, chamber spokesperson Alex Farkas said organizers are recommending social distancing for the parade this year.
"We're encouraging people to essentially stay with their tribe, which means they should stay with the people they came with and try not to mingle in the crowd too much," Farkas said. "Masks are encouraged, as well, especially with the recent mandate."
Organizers also are encouraging guests to bring hand sanitizer to the parade, if possible, and use it while there. Farkas said people should dress warmly and be prepared for cold weather and/or wind.
Folks on the parade floats won't be able to hand out candy or any goodies this year, another adjustment due to the pandemic.
A new option for parade viewing is live video streaming. The Chamber is partnering with local news station Wyoming News Now to livestream the event.
Farkas thinks it's more important than ever to have the parade, because it will give the downtown businesses a boost in traffic and bring some holiday cheer back to the city.
"This parade is about getting the community together," she said. "I'm not surprised we had a good turnout for the floats this year, because the community has been a very strong network for each other, especially this year."
However, in the event that any changes are made to the parade this year, due to the pandemic or weather, Farkas recommended that anyone looking to attend keep an eye on the Christmas parade's social media, and the parade website, at CheyenneChristmasParade.com