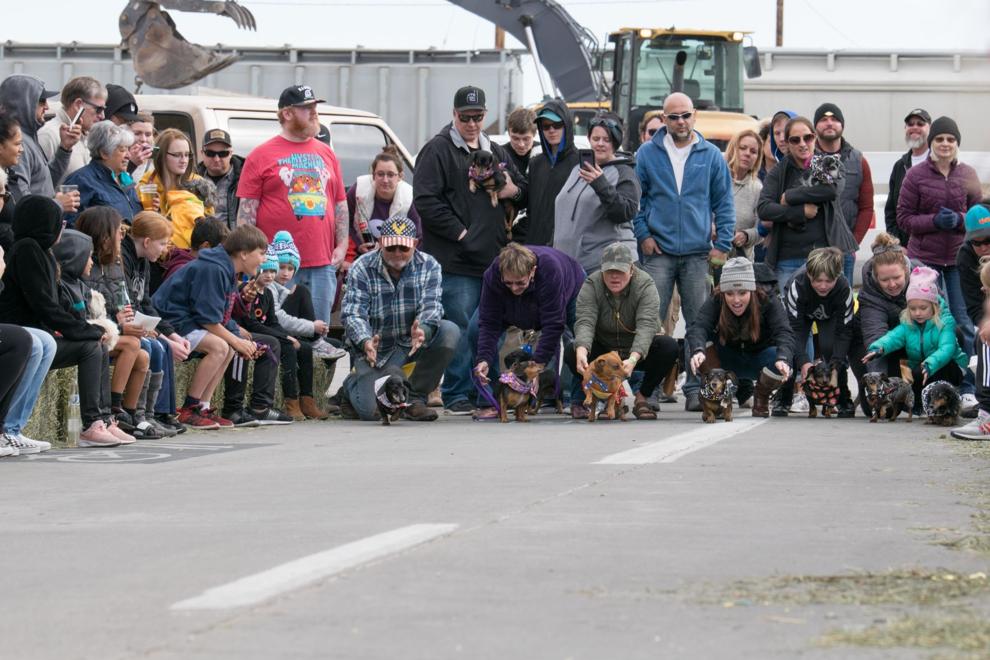 Last Saturday, The Cheyenne Animal Shelter and Freedom's Edge Brewery Company hosted the 1st annual Dogtoberfest featuring "The Running of The Wieners" also known as Weiner Dog Races sponsored by Meridian Trust to raise money for the shelter.
Freedom's Edge Brewery (FEB) provided the location and found a donor who provided the racetrack hay bales, and the shelter handled the race day registrations. Live music was provided by City Creek Band, La Barata food truck, and Michael Stromberg, former owner of The Daily Press, was on hand to sell food for hungry festival patrons. In addition to the previously mentioned, there were costume contests for both dogs and humans, a 50/50 raffle and other fun games.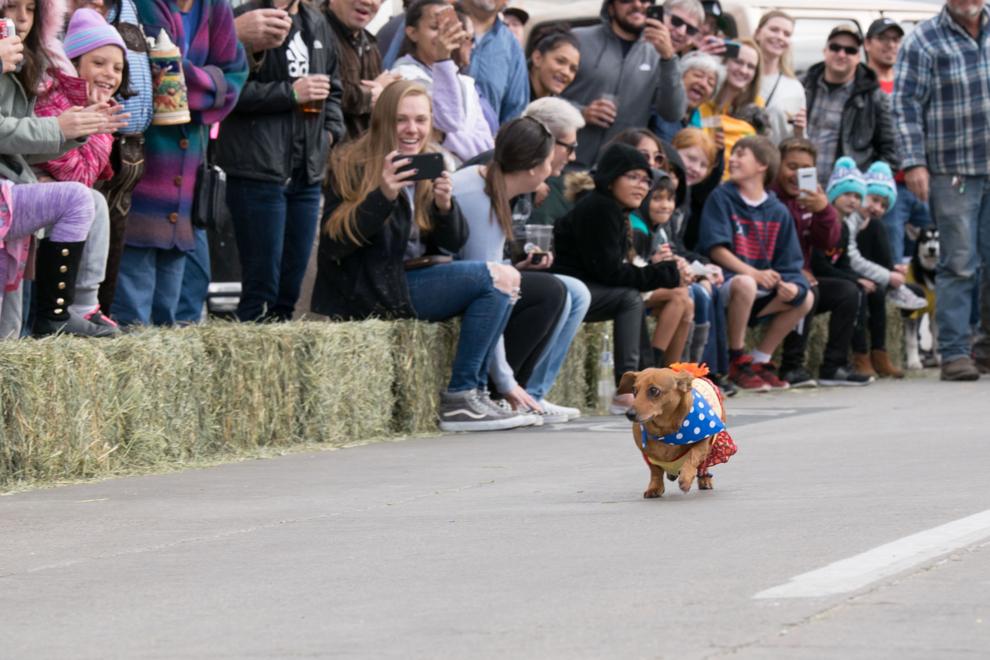 The festival was the brainchild of CAS Marketing director Haylee Chenchar. She told The Cheyenne Post "When I accepted the Marketing director position with The Cheyenne Animal Shelter (CAS), I remember talking with Muriah Kilmer, FEB's Marketing Coordinator, I have all these crazy ideas for the Shelter! What do you think about hosting a Dogtoberfest at Freedom's Edge? She was immediately on board with the idea. During one of our planning meetings we threw out the races as a possible activity for the event and were so happy to have it come together." Chenchar says they could not have pulled the event off without FEB's incredible support.
Chenchar had an initial cutoff number of 25 dogs in the race, but she has a problem telling people no and she did not want to turn anyone away. She said, "It caused a ton more work on our end, we ended up with 41 dogs for the event- and it was so worth it!"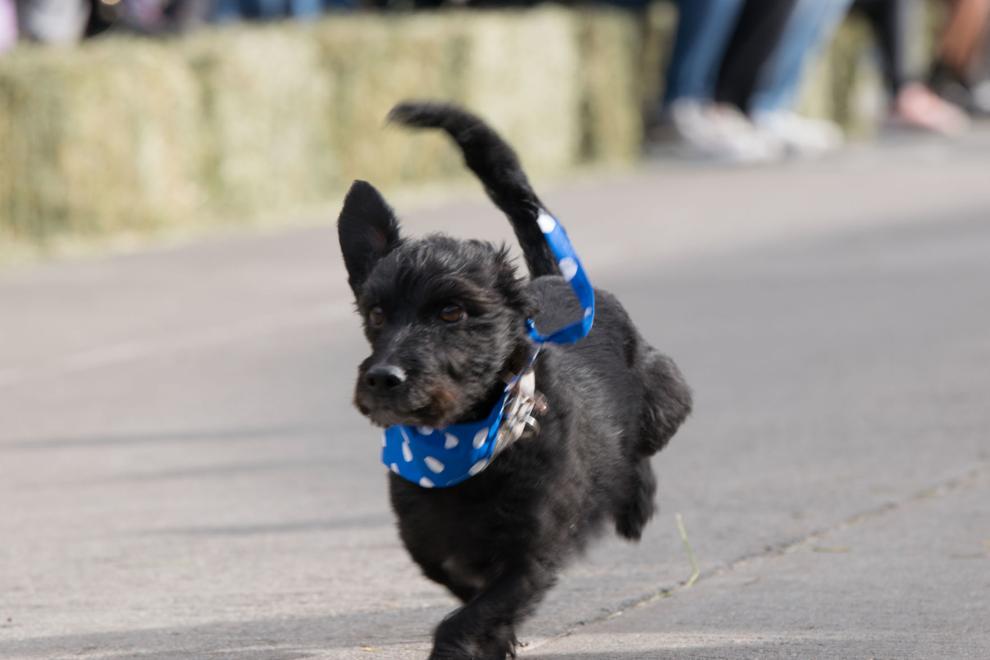 FEB created a couple of special products for the festival. Brewers Joel Emerick, Gabe Lopez, and Eric Kilmer created a walnut brown ale named "Hair of The Dog" and Muriah Kilmer made Brew Biscuits which are a spent grain dog treat. Proceeds from the sale of the ale and the treats went to the shelter.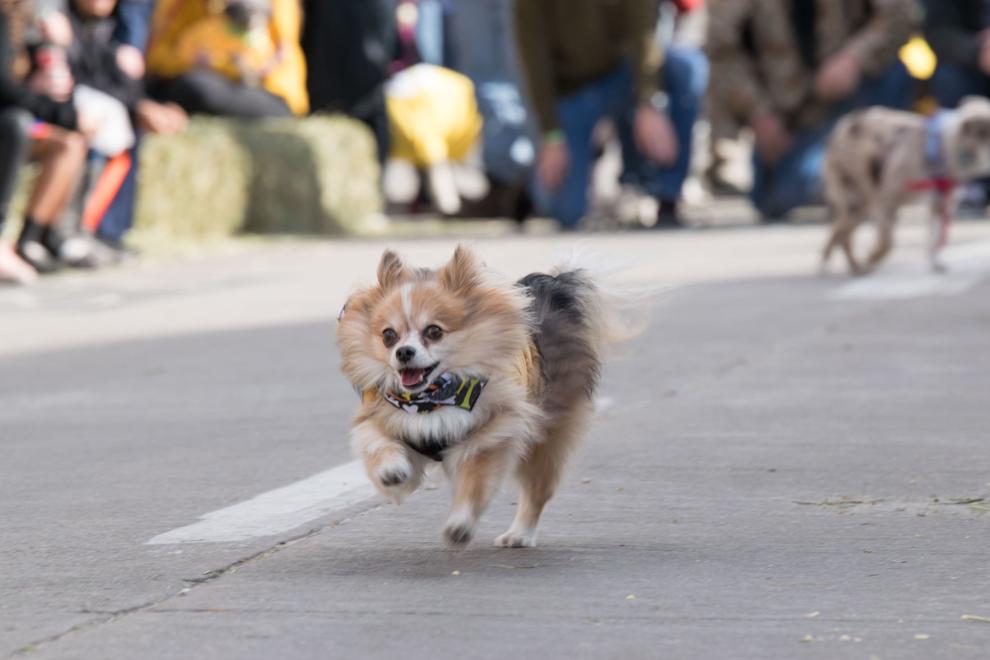 Both CAS and FEB are already planning on what they can do bigger and better for next year's 2nd annual Dogtoberfest.
Chenchar said, "CAS would like to thank Meridian Trust for sponsoring this year's Wiener Dog races. She also said, "we are so grateful for such a supportive community!"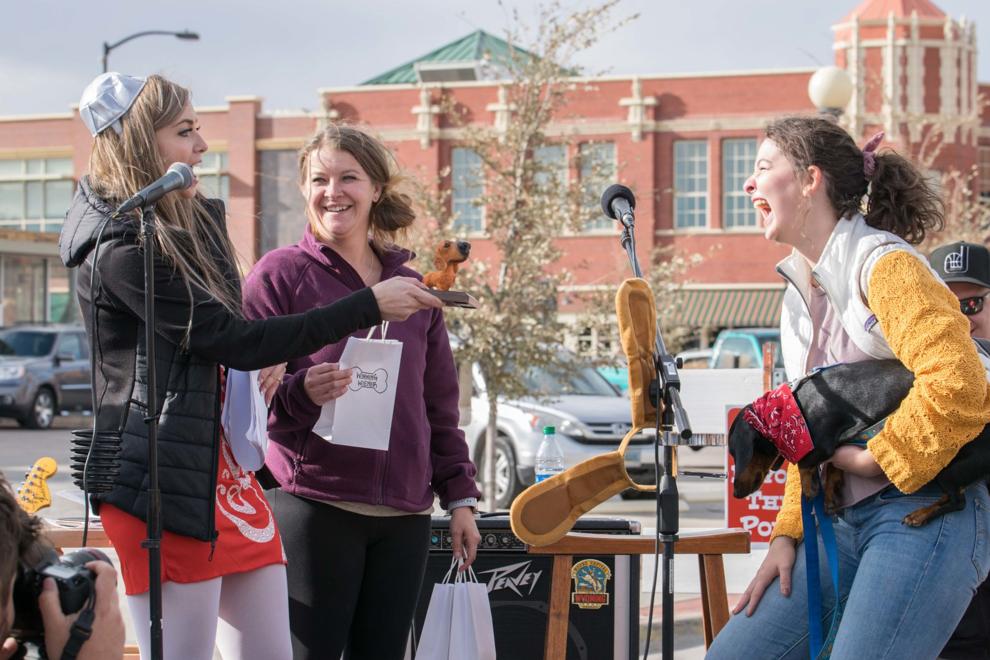 Kilmer with FEB said "As animal lovers we are honored to be able to work with organizations like CAS in helping them do the good work that they do. We love being part of a community that supports these events and look forward to other new and exciting ways we can help give back to our community in the future."
The CAS will be having their biggest event of the season coming up next year-Fur Ball 2020 on Saturday March 14th. Next year is an especially important year as it is the shelter's 50th anniversary. Chenchar said "next year will be filled with a TON of celebratory events."
The CAS is still having a huge influx of cats and are in dire need of Pate Wet Cat Food and cat toys. They are also accepting any wet or dry food for both cats and dogs. With the huge influx of cats, Chenchar tells us that they are still offering free adult cat adoptions with "the promise that you will give them the best life ever."
For more information on how to help the shelter through adoptions, volunteering or donations visit their website at cheyenneanimalshelter.org.