Downtown Cheyenne Halloween: No tricks, just treats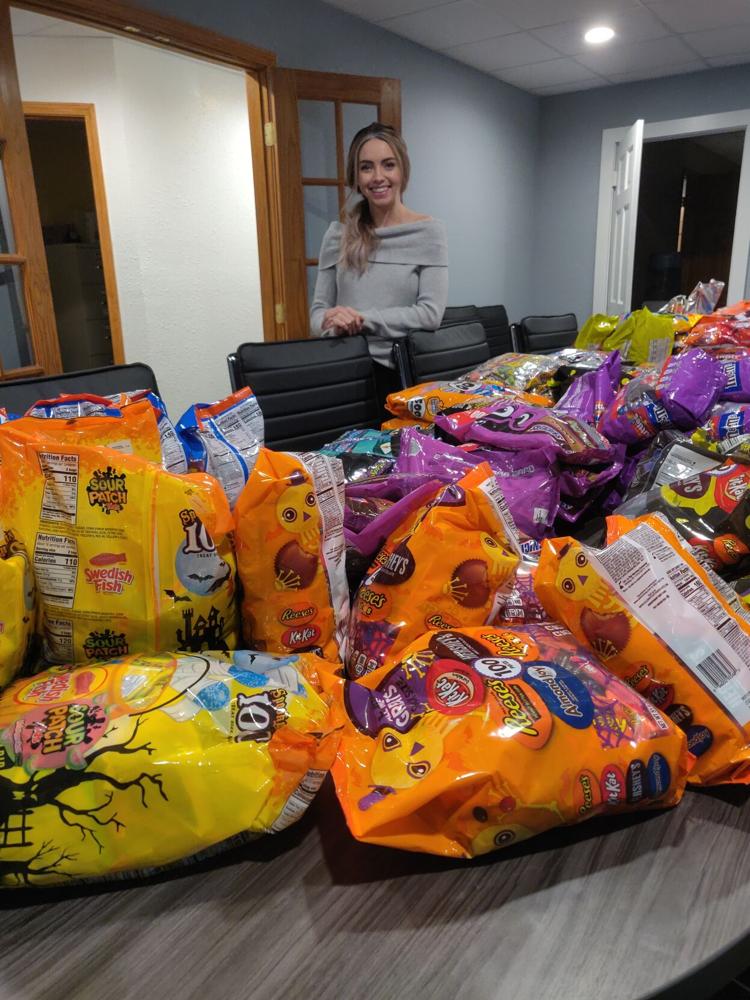 Audra Gagnon, the owner of the Prairie Rose florist on West Lincolnway, is really looking forward to Halloween. The Prairie Rose is one of 50 downtown businesses that will be handing out treats to kids on Sat., Oct. 31, from 3 p.m. to 5 pm.
"I love downtown. I think it's fun. It's great to see people out and getting some fresh air, especially right now, and just trying to participate and doing something good for kiddos. It's a good thing to do," Gagnon said.
The Downtown Development Authority organized the event and is providing a lot of the treats. The DDA waited until the candy and toys went on sale. "We were very cognizant with money and waited to buy until there were 50% off deals. It was a few hundred dollars, but it could have been a lot more if we weren't looking out for those deals," said Haylee Chenchar, the Assistant Director of Downtown Cheyenne.
The toys are part of the Teal Pumpkin Project. 
"[It is] a national movement to be inclusive to children who might have food allergies, or who are just unable to have candy. So they'll have things like small toys to hand out," Chenchar said.
Rubyjuice, on 17th Street, is another business participating in the trick or treating.
"We'll be giving out candy. We also have our Incredible Hulk Smoothie that we're trying to promote. They'll get candy but hopefully they'll support us by buying smoothies or soups or wraps or salads. I'm hoping for a good turnout," said Rubyjuice general manager Tyler Child.
DDA is stressing social distancing and masks during the event. 
"We have really strongly suggested they hand out candy outside, to maintain social distancing, and of course mask-wearing and [using] hand sanitizer as well," Chenchar said.
The Prairie Rose is heeding the suggestions. "We're going to definitely be safe and mask up. We're sanitizing and trying to keep people as safe as we can," Gagnon said.
DDA has posted a map of all businesses participating in the trick or treating on Facebook.