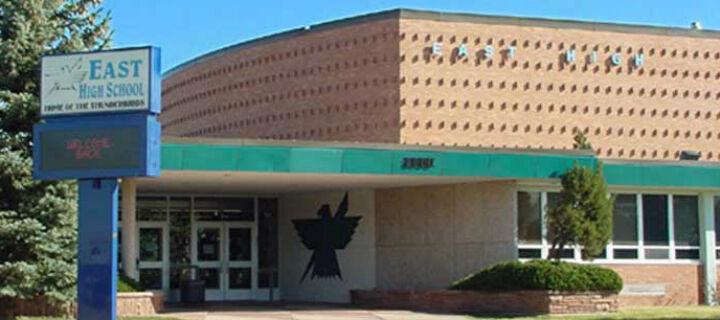 Laramie County School District 1 awarded Tobin & Associates, P.C., and Ohlson Lavoie Corporation (OLC) the design of the East High School swimming pool replacement project in early 2019. Counsilman-Hunsaker Aquatics will provide architectural design and construction administration services.
The $16.6 million project is now under construction and is slated to be complete in late fall 2021.
The current pool is more than 50 years old, with only six swim lanes. The design for the new facility, to be constructed as an addition north of the current main gymnasium, will be capable of being secured separately from the rest of the school and function independently as a stand-alone facility.
The facility will be approximately 32,700 gross square feet. The new stretch pool will be approximately 75 feet X 120 feet with 10 swim lanes and a movable bulkhead. Additionally, there will be restrooms, shower and locker rooms, a mechanical equipment room, a pool equipment storage room, spectator seating, competitor seating areas, an administrative office, and a custodial room.
The design takes advantage of the sloping site, with an upper level entry at the top of the bleacher seating and the pool constructed on the lower level. Great views of the natural terrain to the north and east will be captured, as well as predominant visibility of the main entry from the west.