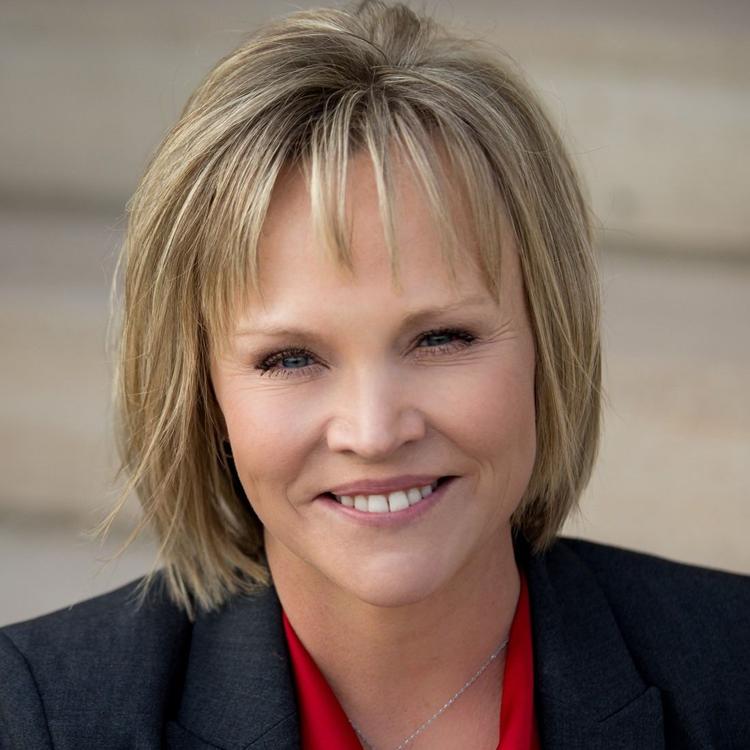 Lifelong conservative and community activist Erin Johnson announced today that she is seeking Wyoming's Senate District 6 seat, currently held by Anthony Bouchard. The announcement was made earlier this week by the campaign, which is managed by Dallas Tyrrell.
A former aide to Congresswoman Barbara Cubin and Governor Mark Gordon, Johnson said she her experience in government, advocacy and party politics make her the right candidate for these precarious times.
"I believe Wyoming is the greatest state in the country and I am blessed to call Wyoming my home. Today, we need to fight to maintain our "Wyoming Way" of life," Johnson said. "I knew the only way I could ensure that the voice of everyone from Wyoming Senate District 6 is heard in the Legislature is if I stand up and say, 'I'm in' -- so I'm in!", she added.
Johnson began her political and public service career as the Field Representative in Southeast Wyoming for U.S. Congresswoman Barbara Cubin. She then served as an advocate for community health services for Wyoming Association of Mental Health and Substance Abuse Centers, Children's Advocacy Center of Wyoming, Wyoming Youth Services Association and the Boys and Girls Clubs of Wyoming.
Most recently, she served as the Governor's Senior Policy Advisor for Health and Human Services. "I've seen from all angles how good ideas are started at the grassroot level and worked through the legislature and carried on into policy. Wyoming's citizen legislature makes that possible. I've got the energy and experience to go to work right away."
Johnson has been a successful and committed leader in Republican politics. From 2012 to 2016, she was the Chairman of the Republican Party of Laramie County, Wyoming's largest county. She was a Wyoming Delegate to the 2012 Republican National Convention. She has served as President of the Capitol City Republican Women and as a member of the Wyoming Republican Party State Central Committee as the State Committeewoman from Laramie County.
Johnson noted that she is a life-long conservative who is pro-Life, pro-Second Amendment, pro-energy development, and anti-tax. "I have a deep commitment to Wyoming values and conservative values, but I am someone who knows how to get things done – to turn values into action and into policy here in Wyoming," she said.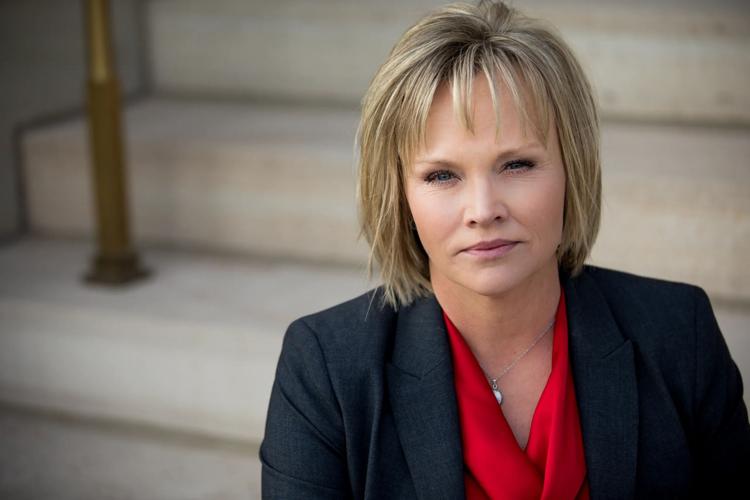 "We need to maintain vital health services, to provide excellent education to our kids, and to make sure that Main Street business can succeed – but we need to defend our energy industry and promote new business and entrepreneurship if we are to succeed," Johnson said in announcing her candidacy. "Our grit is being tested - but I am confident we will prevail," she added.
"Our legislature is not the place for personal agendas or pet projects. The nonsense of politics and personalities harms the work to be done," Johnson added. She concluded her announcement with the following pledge: "I am ready to work hard. I am ready to put in the time. I am focused on serving the people of Wyoming."
The campaign website address is erinjwyo.com