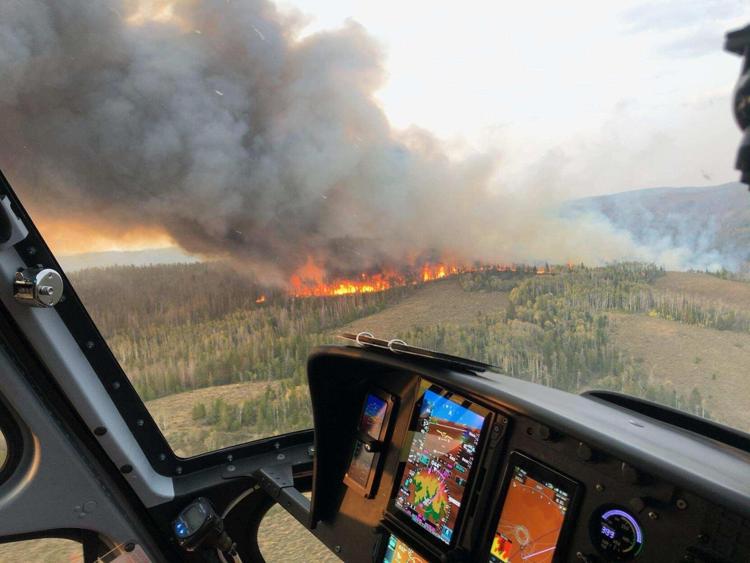 (Updated Sept. 20, 3:00 PM)
A forest fire south and east of Saratoga in the Snowy Range has rapidly grown to 13,835 acres.  The fire is burning through lodgepole pine, including both live and downed trees. The U.S. Forest Service said there is intense fire activity on multiple flanks.
The Rambler and Rob Roy areas have been evacuated. The fire has not yet reached the Rob Roy Reservoir, but is very close. The Keystone area is under pre-evacuation notice. This includes Keystone proper, lower Keystone, Langford/Ricker, Moore's Gulch, and the 507C cabin grouping.
The fire began at midnight Thursday and has been named the Mullen fire. The cause is unknown. Forest Service officials said there are very few natural breaks in the direction the fire is spreading, and they worry about extreme fire behavior over the weekend. It is burning through extremely rugged terrain marked by beetle killed trees.
Helicopters, air tankers, and single-engine air tankers are working the fire edges. Ground crews are focusing on point protection at the A Bar A Ranch to the west and Rambler private property to the east .