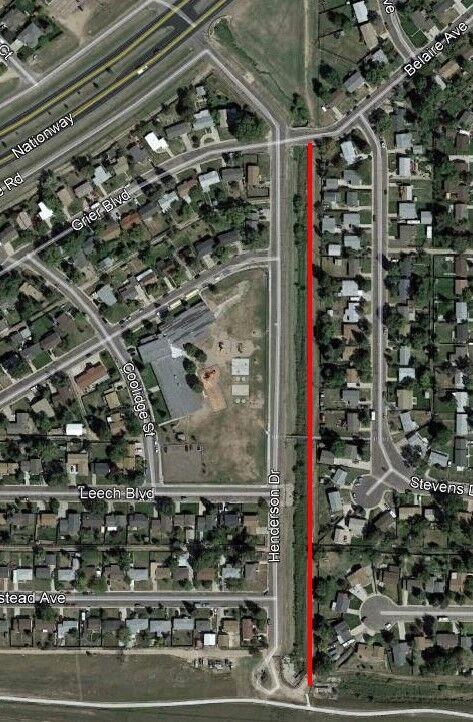 At 11 a.m. on July 24, the City of Cheyenne will host a groundbreaking for the new Henderson Ditch Greenway, at the southeast corner of Belaire Ave. and Henderson Dr. The public can watch the ceremony via a live stream on the City of Cheyenne's Facebook page.
This new connector project will run north/south along Henderson Dr., past Lebhart Elementary School. The connector extends north to Belaire Ave. and connects to the existing Sun Valley Greenway to the south.
The segment is an important investment in the City's Greenway infrastructure. Since the formation of the Crow Creek Greenway Committee in 1990, the Greater Cheyenne Greenway has grown to encompasses more than 40 miles of completed greenway. For more information, and maps of the Greater Cheyenne Greenway, visit www.cheyennecity.org/greenway.