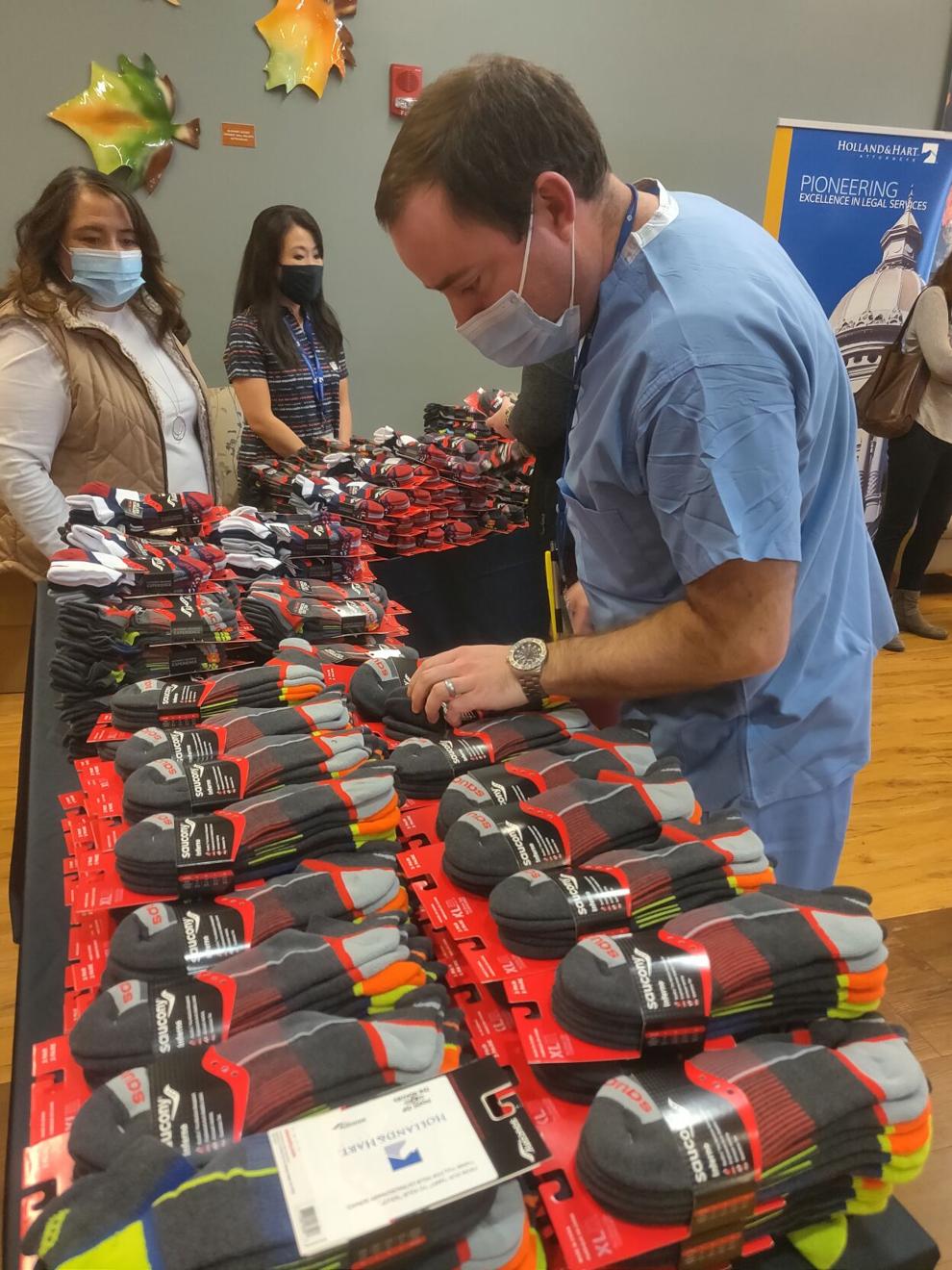 The Cheyenne office of the Holland and Hart Law Firm took the initiative to aid health care workers on their feet all day because of the strain of the pandemic.
The firm skipped its annual holiday party and used the money to buy socks for the Cheyenne Regional Medical Center staff, Tuesday, November 23.
The staff brought 550 3-packs of socks and set them up on a table in the hospital lobby.
"We partnered with Foot of the Rockies, and their supplier, Saucony, and said let's use the money that we were going to spend on our holiday party which we are not having, and say thank you to the CRMC heroes," Holland and Hart Wyoming Government Affairs and Public Relations Director Bob Jensen said.
He said the inspiration for the sock donation came after an article about a donation of shoes to hospital staff.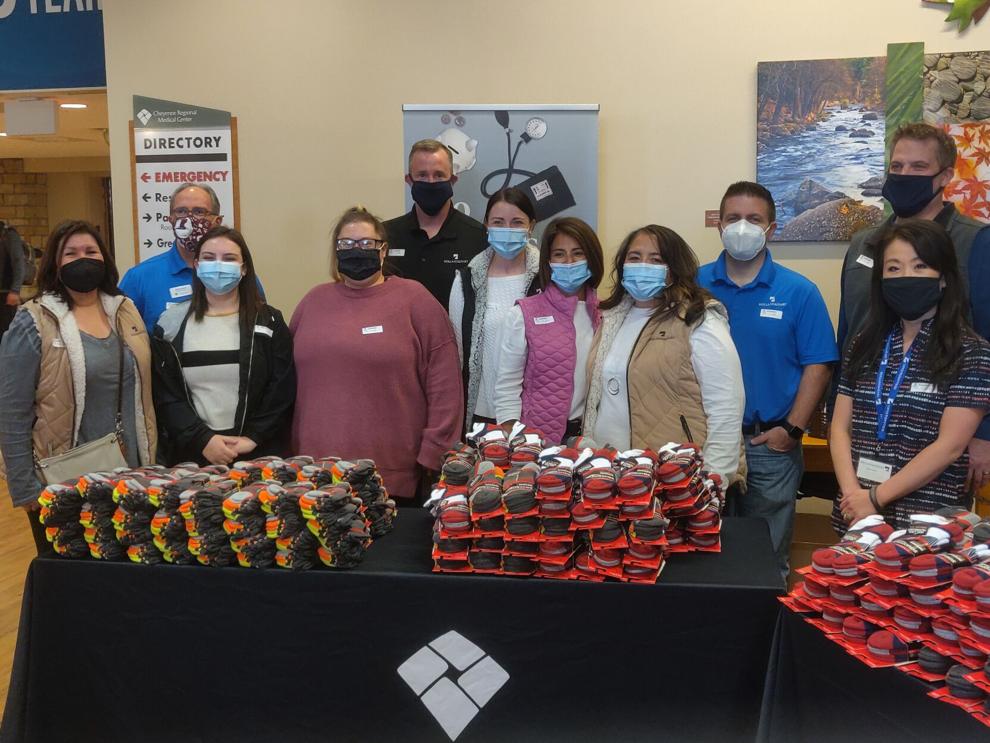 "We want to say thank you to all the staff as much as possible and give away as many socks as we can," Jensen added.
Joanna Vilos, the hospital's Chief Legal and Human Resources Officer, said the socks were a welcome gift.
"This is amazing, so generous," she said. "It's just a good boost for our staff. It's really needed right now.  As you can imagine, people in the patient care areas are on their feet a lot and more so now, with all of the patients we've had here."
The socks were presented without a ceremony, and staff members at the hospital filed in to pick up the three-packs.
Ann Kelley from the hospital's staffing office came to get a few pairs.
"These are perfect," she said. "I wear a lot of low ankle socks. They're comfortable, and they're easy to use. You don't have to worry about them falling or whatnot. They're ideal."