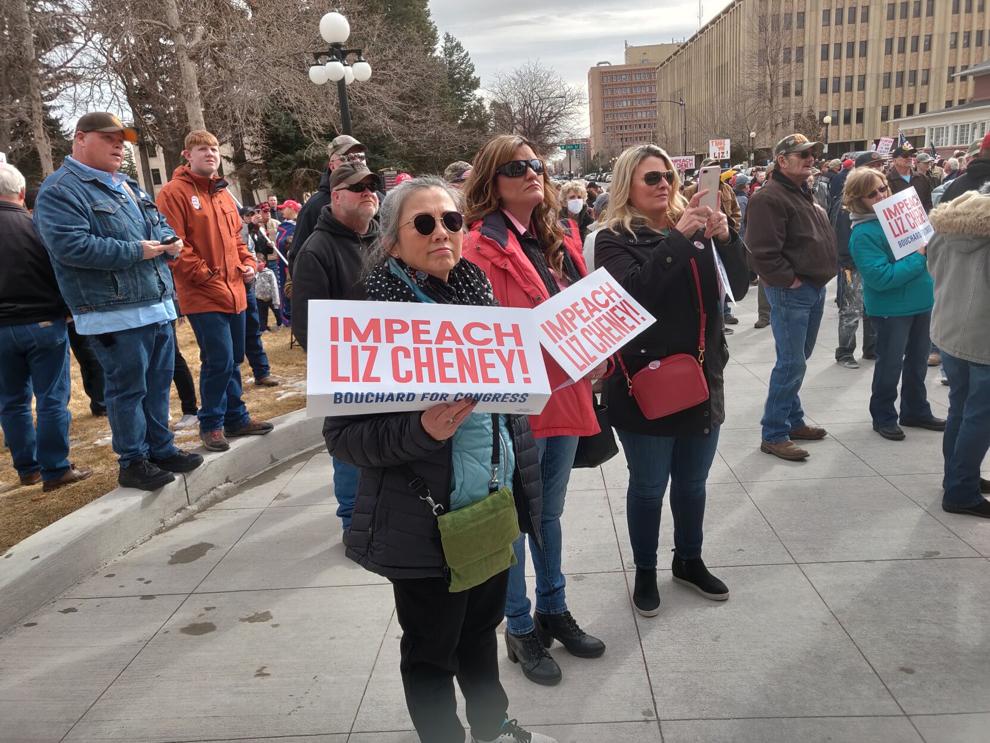 Hundreds of people gathered in front of the state capitol on Thursday to shout their opposition to Rep. Liz Cheney (R-WY), and listen to Florida Rep. Matt Gaetz (R-FL). They were objecting to Cheney's vote on January 13 to impeach President Trump for his role in the riot in the U.S. Capitol Building.
"Liz Cheney is not Wyoming," Gaetz told the crowd.  "How is it that Wyoming has such a disappointing Congresswoman? In a lot of ways, Liz Cheney is a lot like Congress. Deeply unpopular and owned by special interests," he added.
At one point, Donald Trump, Jr. called into the rally. Gaetz held his cell phone up to the microphone.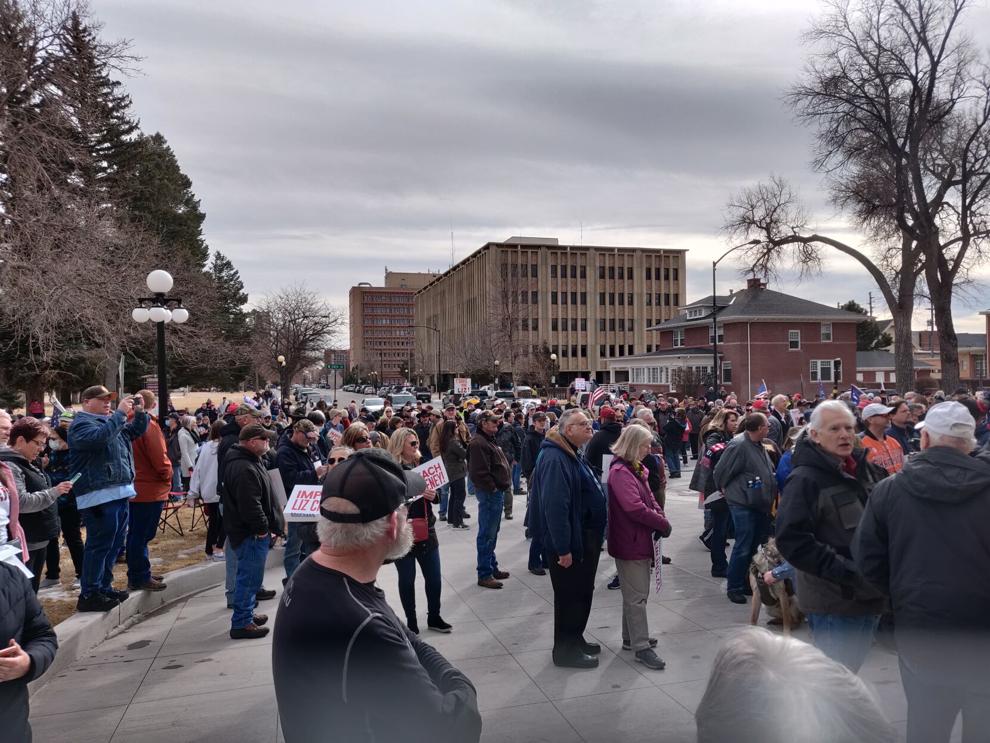 "It seems like Liz Cheney's favorables in Wyoming are only worse than her father's shooting skills," Trump said to gales to laughter.
Last week, Wyoming State Senator Anthony Bouchard (R-SD06) announced he would challenge Cheney in the Republican primary in 2022. Trump, Jr. was not a supporter.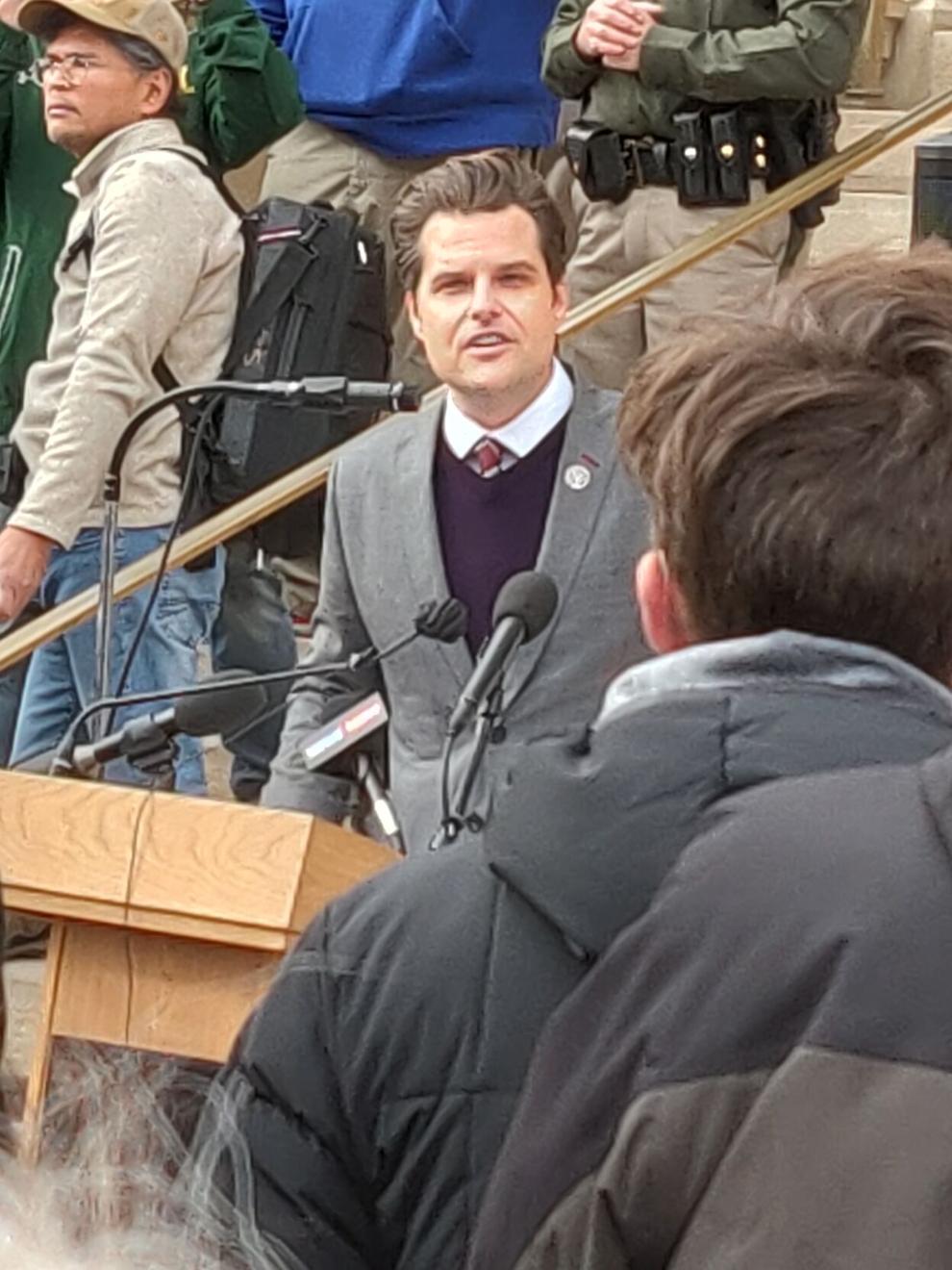 "Let's find someone good and let's find one person and back him. Let's be careful about who it is. Don't just back the first person to come forward," Trump said.
Bouchard watched from the top of the Capitol steps and was not acknowledged or recognized by Gaetz or others in the crowd.
Tammie Hein and a friend who declined to give her name held "Impeach Cheney" signs. The signs were created by the Bouchard campaign and had his name across the bottom. Most of the people holding the signs had folded them over so Bouchard's name was not visible.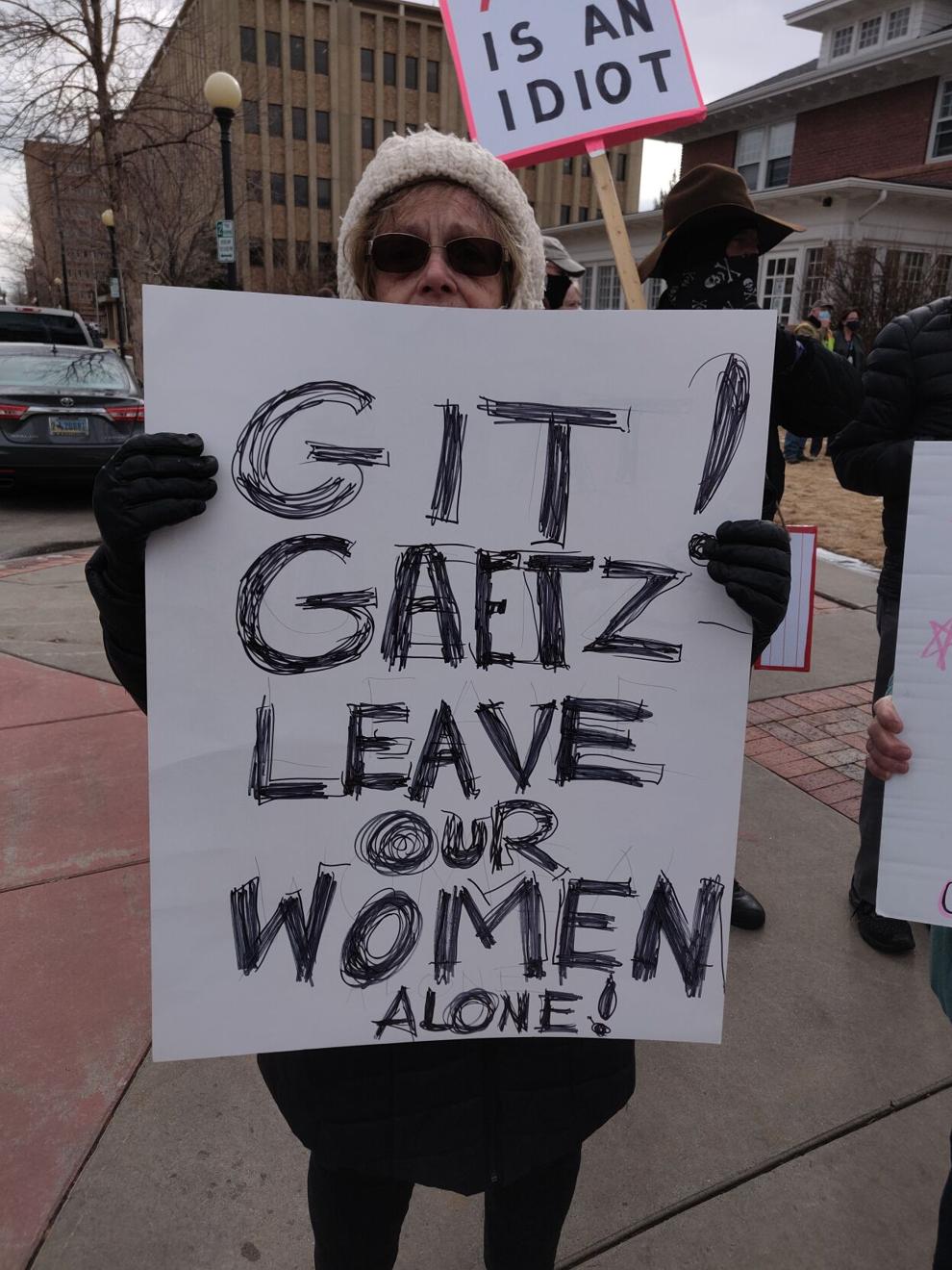 "What Liz Cheney did was wrong. She turned her back on her Republican Party and our President," Hein said.
"I'm not happy with what she did and I'm asserting my rights as a proud US citizen to make my voice known," her friend added.
Dan Fouth and Allison Crawford held up a "Don't Tread on Me" flag.
"She didn't wait for the evidence to come out. She said she was going to vote for it before all of the evidence was in," Fouth said. Fouth and Crawford had attended the January 6 rally in Washington. He said they did not participate in the attack on the Capitol.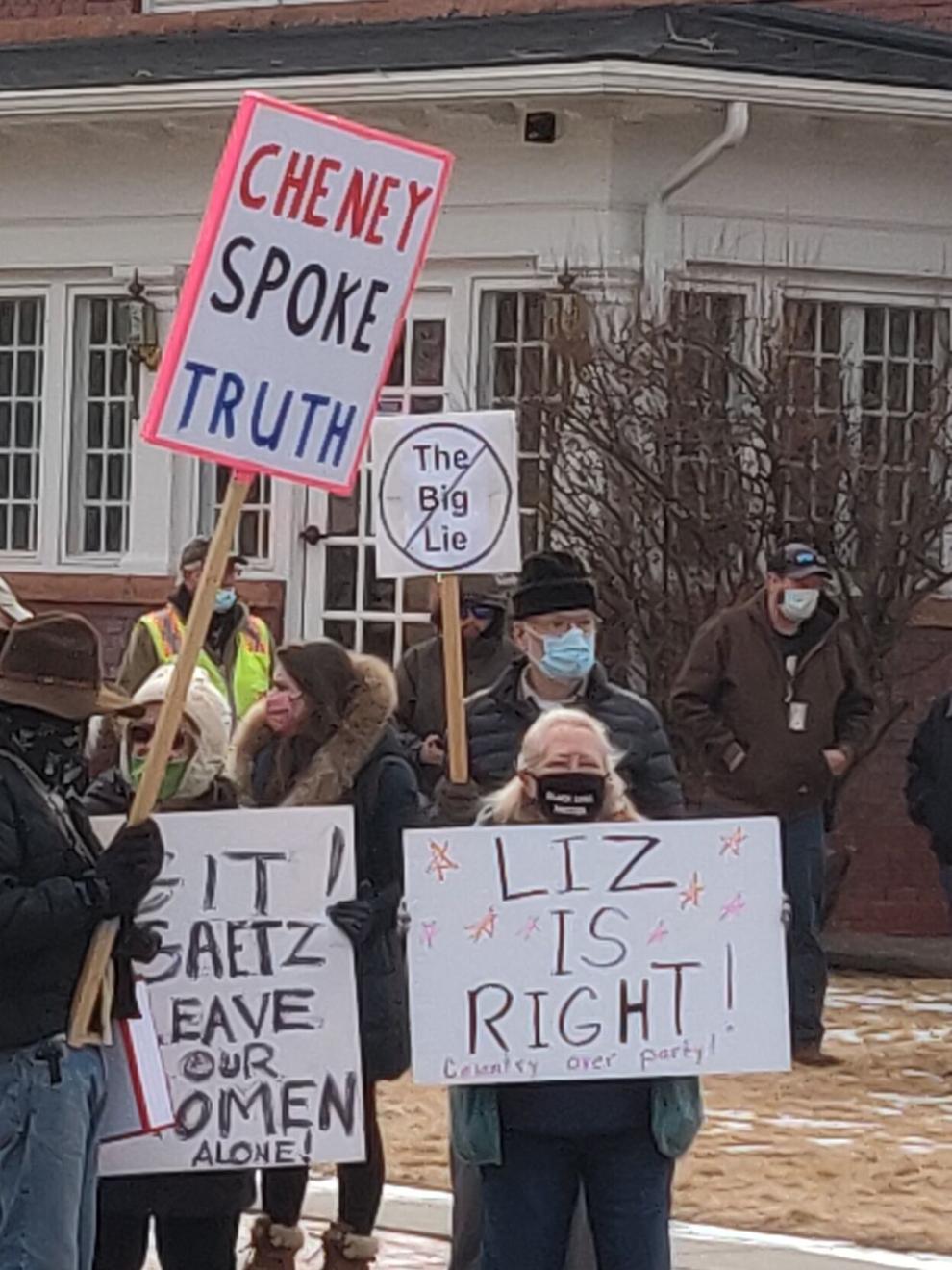 A handful of people who supported Cheney's vote stood across the street. Barbara Guilford held up a sign that said "Git Gaetz. Leave our Women Alone."
"She's our woman. She's our representative. She doesn't have to take this," Guilford said.