On Friday January 24th Deputy Grimm, along with his K9 partner (K9 Arie), were requested by the Wyoming Highway Patrol to respond to the area of mile marker 383 of Interstate 80 to assist with a traffic stop.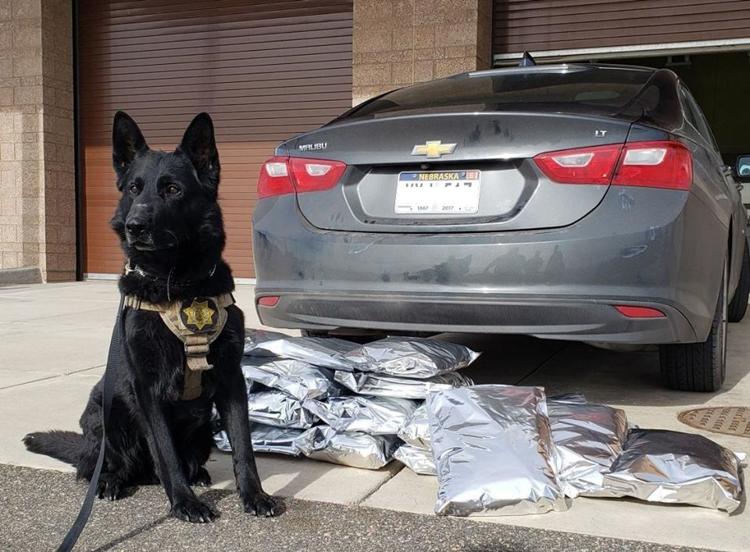 Upon arrival Deputy Grimm deployed his narcotics detection K9 for a free air sniff of the suspect vehicle.
K9 Arie alerted to the presence of illegal drugs inside the vehicle and a subsequent search revealed just over 24 pounds of marijuana. The suspected marijuana was sealed in cellophane-style bags and concealed in several suitcases inside the vehicle.