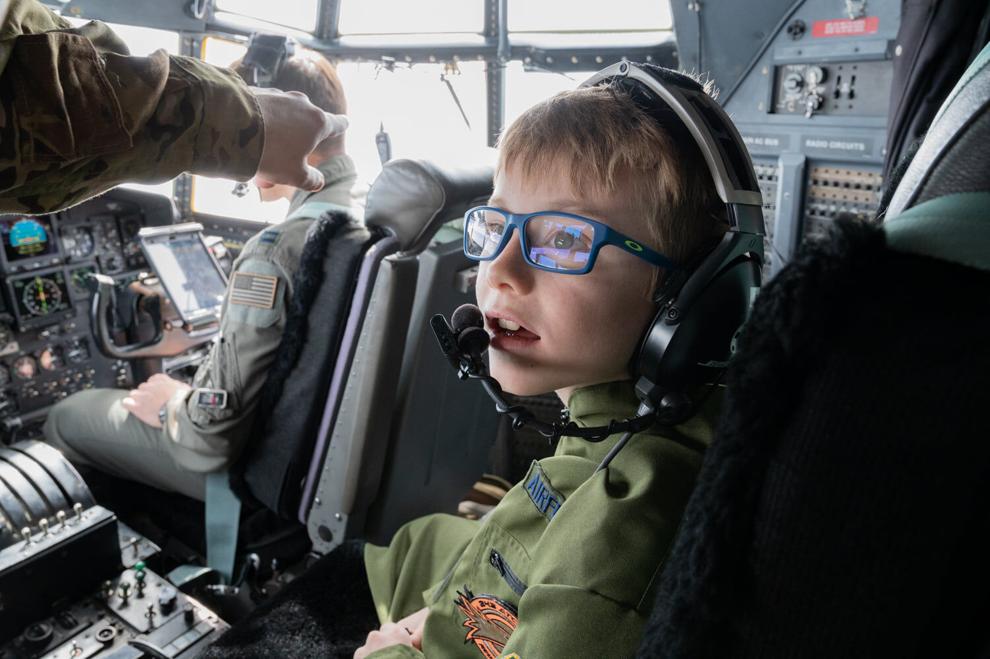 The Wyoming Air National Guard reports that Kenny Watt dreams of being a pilot. He and his family were invited to the 153rd base in Cheyenne on Saturday and Sunday, May 1 and 2, to meet crew members and take a tour.
Then on Monday, May 3, Kenny flew on a C-130 during a scheduled aeromedical training flight. He spent time on the flight deck, participated in training conducted by medical teams, and viewed the high plains landscape from above.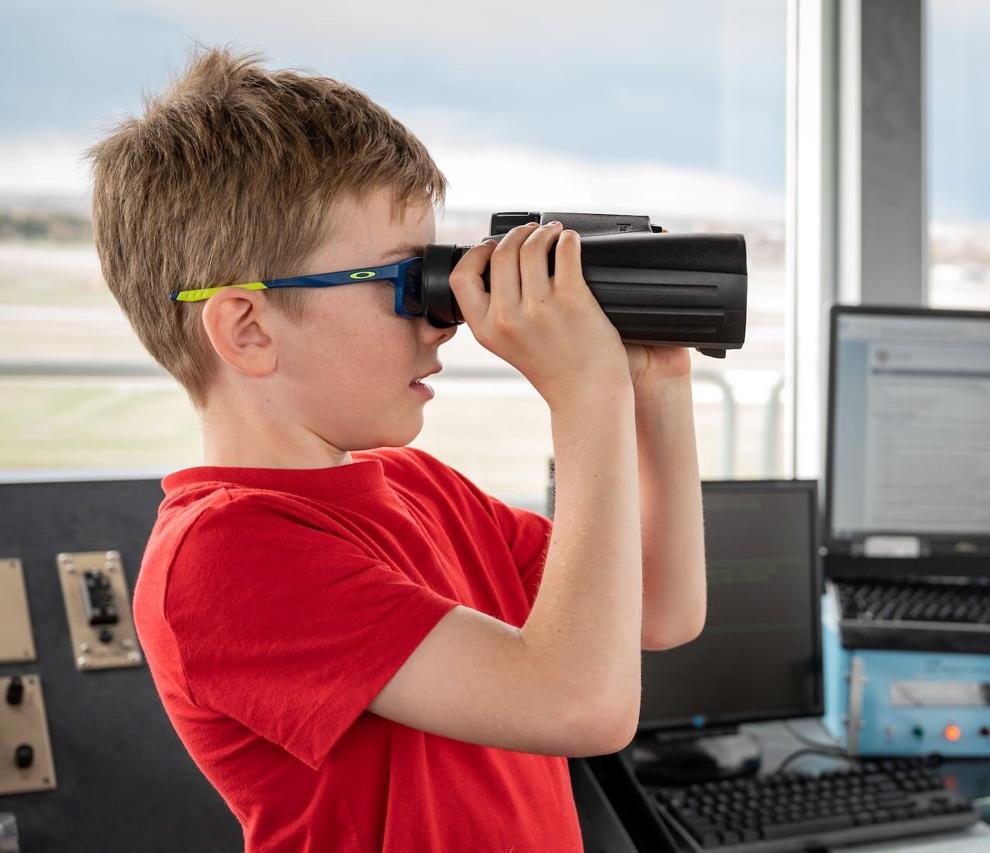 In the photos, Kenny is shown boarding the aircraft, in the cockpit, and in the tower at the base.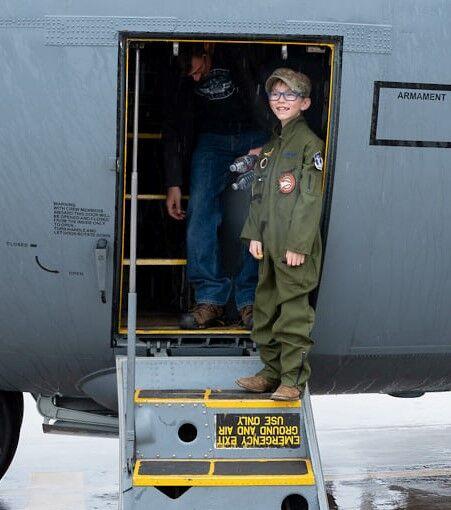 Kenny has been fighting a medical condition for five years, and the base thanks the teams and leaders across the 153rd for making the past few days so special for Kenny and his family.