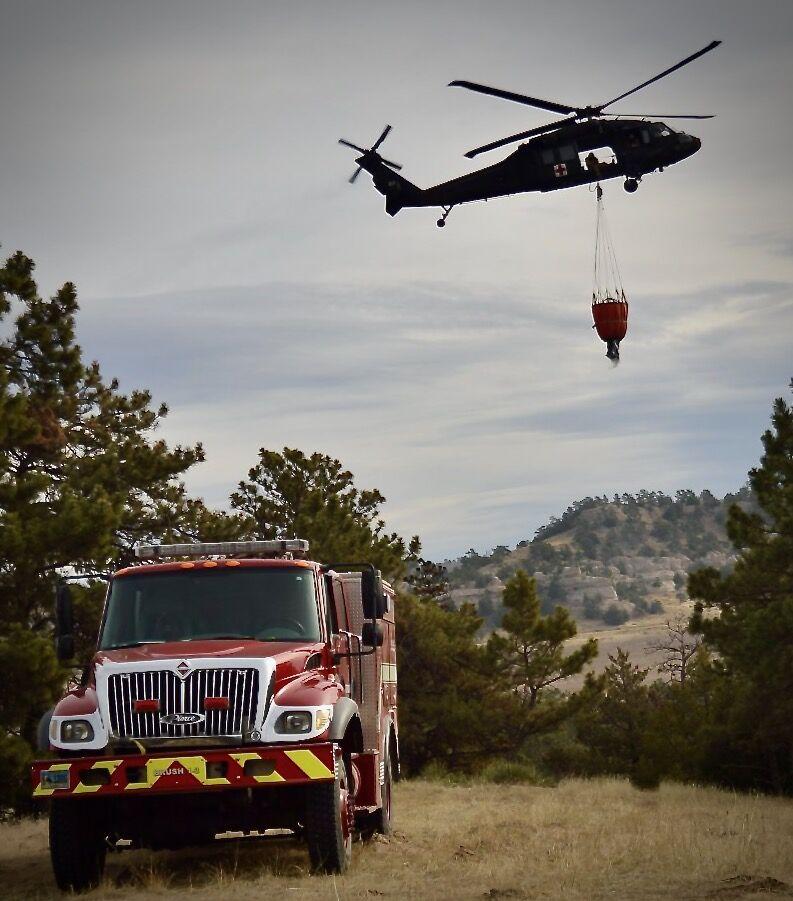 Laramie County Fire District #1 (LCFD #1) was called Tuesday, November 16, to aid the Buffalo Creek Fire Department in Gering, Nebraska.
Brush 1-3 left with Engineer Hollingshead and Firefighters Jacek and Price to provide assistance.
Upon arrival, there was 15 percent containment on the fire, which had grown to 1500 acres. Crews from around Nebraska and Wyoming worked tirelessly throughout the day to contain parts of the fire.
Brush 1-3 worked on the east aspect of the fire and was charged with putting out any hotspots (parts of the fire that are still burning and could start other fires), directing aircraft on parts of the fire that were hard to reach on foot, and creating weather reports throughout the day.
At the end of the day, the fire had reached 2500 acres, but crews had achieved 40 percent containment.