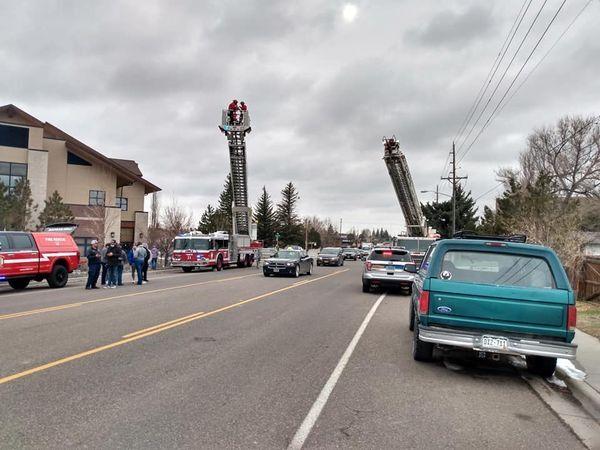 Laramie County Fire District #2 Assistant Chief Charles "Chuck" Scottini has passed away, after a six month battle with Covid-19.  Scottini's passing was announced on the Laramie County Fire District #2 Facebook page.  The announcement read:
"It is with great sadness that we announce the passing of Charles "Chuck" Scottini.  Chuck passed away peacefully with his family by his side on the morning of April 24th, 2021 after a long 6 month battle with COVID 19.  Chuck contracted COVID while on a wildland fire assignment in Colorado and was quickly moved to University of Utah hospital where he stayed for 6 long months trying to recover.  Chuck has been a Firefighter with Laramie County Fire District 2 since 1998, where he currently held the position of Assistant Chief.  Chuck was our Mr. fix it, our mentor, and was a wealth of knowledge to the Fire service. He will be dearly missed by all.  We will release information on a memorial service at a later time."
Tributes from other local Fire Department Facebook groups were quickly posted.
Scottini was being treated at the University of Utah hospital in Salt Lake City.  He was transported to the Davis Hospice in Cheyenne on Wednesday.  Local firefighters lined Storey Blvd with their firetrucks and other equipment as a salute to Scottini.
Scottini joined Laramie County Fire District #2 in 1998.  Funeral services and an obituary are pending.