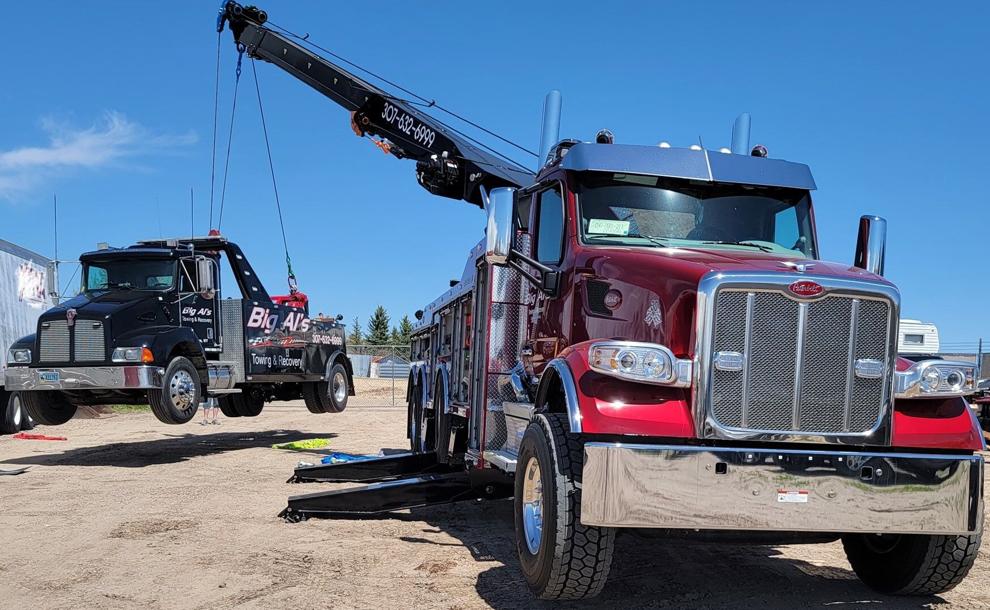 The Wyoming Department of Transportation needed some big help a couple of weeks ago when a heavy piece of equipment sank into the mud in the rain-soaked prairie.  Big Al's Towing had their new rotator boom truck for less than a week when they got the call.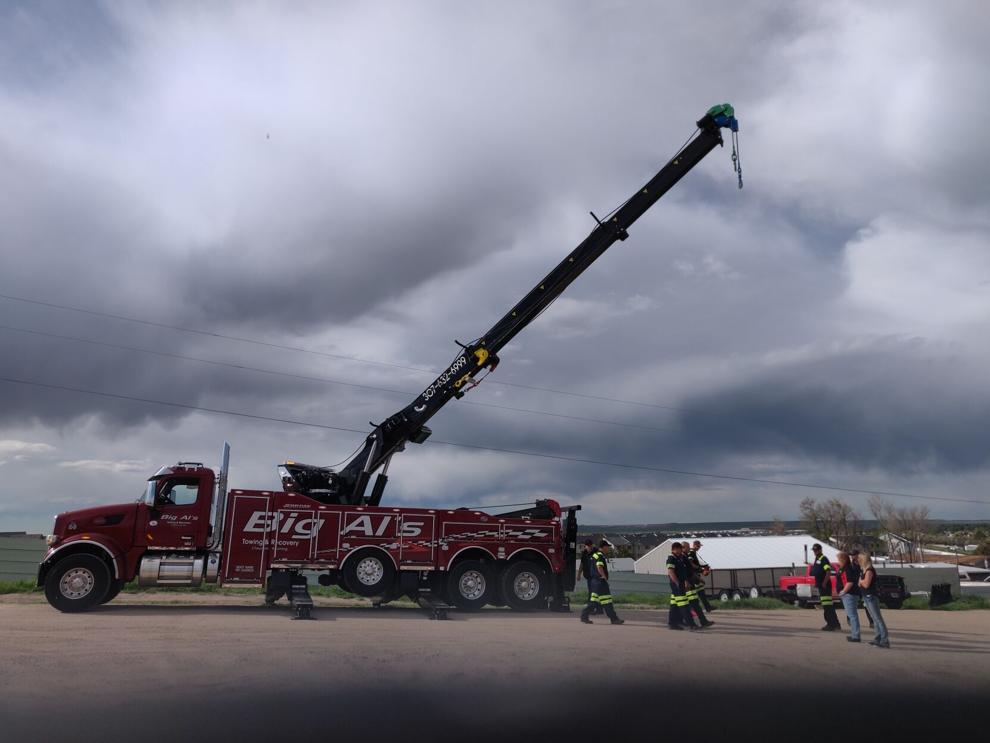 A boom truck takes the place of two or three tow trucks working an accident scene. Because it can lift straight up instead of dragging a vehicle along the ground, it causes less damage to vehicles and the ground underneath.
It is the only one of its kind in Laramie County.
"About the only way we could get it out was to pick it straight up," Big Al's Towing Dave Rose said. "You couldn't grab it and start pulling it."
Big Al's Towing purchased the massive truck to help clear traffic accidents.  The truck has a 40-foot boom that can rotate and extend in any direction, making it easy to pick up and move vehicles. 

"So if you had a car stuck over on the road or maybe even down in the ditch or ravine, you could pick the car up and actually move it over and set it on another truck, or clear over on the road or whatever," Rose said.
The truck has been called to the Port of Entry on I-15.  It acts as a mobile crane, and it has been used to adjust loads on trucks coming into the state. 
"They're only allowed so much weight on each axle," Rose added. "So we may have to pick that up and move it, or say they're over length or something, we might have to shift the whole load forward, backward, or whatever it should be."
The truck is also being used on construction projects. 
"We can do AC units on top of houses, whatever we need to do," Big Al's Towing Business Relations Manager Michelle Jones said. "It's very versatile as to what it can pick up,"
Jones said another advantage of the new truck is that it can speed up clearing accidents on the highway.  Tow truck drivers are at risk at accident scenes because drivers are distracted by seeing the wreckage.
"The big thing in our industry is avoiding secondary accidents which happen tremendously, and that's how these drivers get hurt out there," Jones said. "People don't pay attention, or they're not paying attention to the driving, they're paying attention to this wreck over here, so the sooner we get that off the road, and get the traffic flowing, the less opportunity they have of getting in (a secondary accident)."
In their announcement about the arrival of the new truck, Big Al's Towing said, "Huge things have been happening at Big Al's Towing! Welcome our newest edition: Truck #30, we call her Scarlett, a brand new 567 Jerr-dan 5060 Rotator! Scarlett has joined us to help recover all of those hard to reach jobs with her 360 degree "rotating arm" or boom as we like to call it! While she is a big piece of equipment she will come in handy for all jobs small to large," the announcement said.