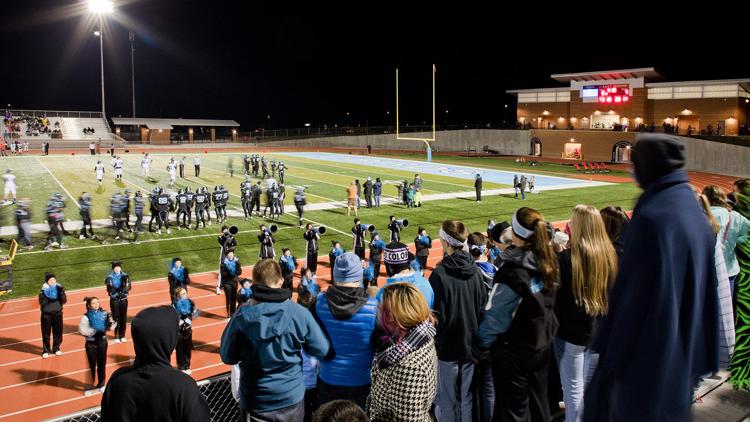 The Cheyenne-Laramie County Health Department has approved a variance which will allow for greater attendance at home high school football playoff games. The variance increases the maximum number of spectators allowed at home football games during the playoffs from 1,000 to 2,000 at both Riske Field and the Okie Blanchard Sports Complex.
"Our goal is to safely use Laramie County School District 1's outdoor facilities for high school football playoff games and allow the public access that would not have otherwise been available." LCSD1 Assistant Superintendent of Support Operations Dave Bartlett said.
Student, visitor and general spectator entrances and seating areas will be designated, and alternating rows of bleachers will remain empty. Only the home band will perform during the playoffs.
Each site will have two separate concession stands serving prepackaged items. Servers and cashiers will adhere to restaurant guidelines.
Social distancing protocols will be followed. In addition, stands and commonly touched surfaces will be frequently sanitized throughout the event.