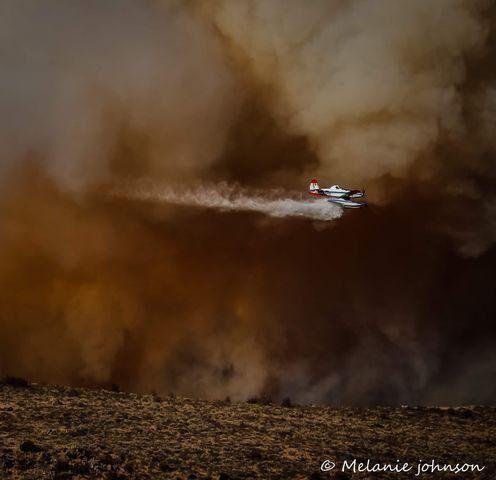 There is finally some good news about the Mullen Creek Fire burning west of Laramie.  The U.S. Forest Service said the fire was 18% contained as of Friday.  It has burned through 171,031 acres, including crossing into Colorado.  There were 1,186 firefighters fighting the blaze as of Friday.  They hope to have the fire fully contained by October 30.
Firefighters expected the fire to spread over the weekend, due to dry and windy weather and the amount of beetle killed timber and other downed fuels in its path.
The focus of the firefighting effort continues to be protecting buildings and structures in the area, including the Albany, Centennial, and Ryan Park Subdivisions with specifically designated Structure Protection Groups. Protection of the Rob Roy reservoir remains a high priority as it is the main water source for the city of Cheyenne.
Smoke from the fire has been drifting into Cheyenne, which is 70 miles away.  Smoke has also reached Boulder, Denver, and Rocky Mountain National Park.
Firefighters in Colorado have been battling the Cameron Peak Fire, which is roughly 20 miles away from the Mullen Creek blaze.  They report that smoke from the Mullen Creek Fire has been creating shade over the Cameron Peak Fire, and lowering the air temperature by 5 to 7 degrees.