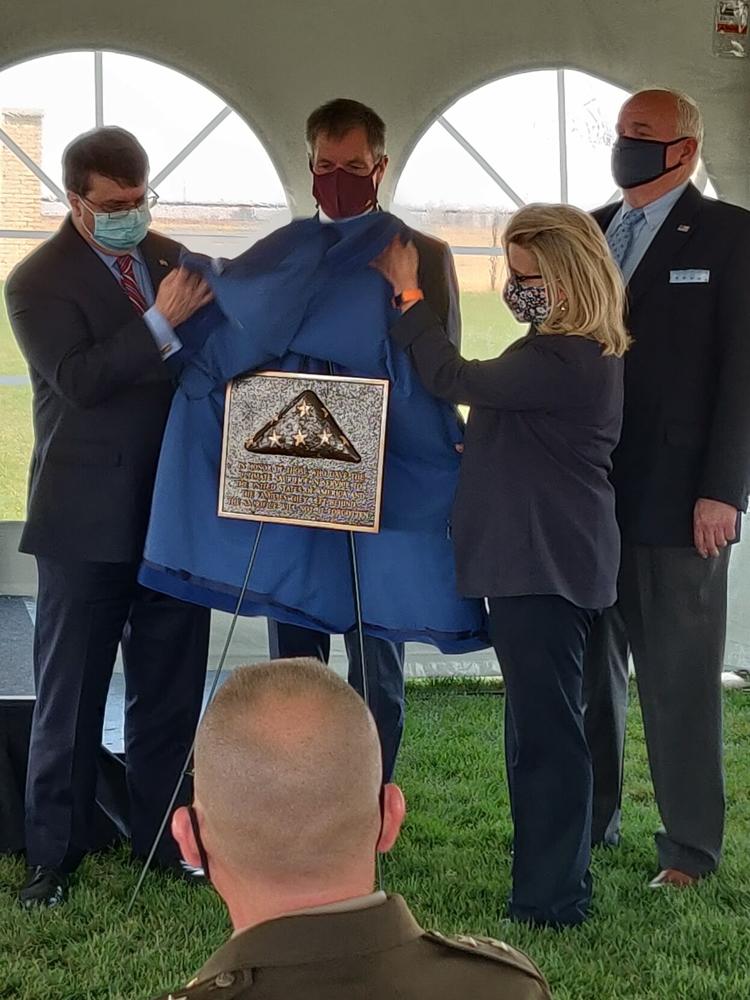 The final journey for many veterans will soon be a lot shorter and keep them closer to home. The new Cheyenne National Cemetery was dedicated last week.
It's the first and only cemetery run by the Veterans Administration in Wyoming. Previously, the closest national cemetery was at Fort Logan in Denver, 114 miles away.
Robert Wilkie, the Secretary of Veterans Affairs, came to Cheyenne for the dedication.
"Here we dedicate a shrine to ordinary Americans who were called upon to do extraordinary things," Wilkie said.
"We will not forget our soldiers. We will not forget those who have served our country," said Wyoming Governor Mark Gordon.
Wyoming Congresswoman Liz Cheney and Under Secretary for Memorial Affairs Randy Reeves also spoke at the dedication. Two plaques were unveiled, a color guard presented the flag, and prayers were offered.
The cemetery covers five acres and will have space for 1604 gravesites, plus additional areas for future expansion. Officials say it will serve the burial needs of more than 55,000 veterans, their spouses, and eligible children within a 75 miles of Cheyenne. 
"That will last us for 40 years," said Kevin Johnson, Director of the Ft. Logan National Cemetery Complex, which includes the new Cheyenne cemetery.
The cemetery will schedule its first internments by the end of the year. It is located west of F.E. Warren Air Force Base, at 8611 Hildreth Road.