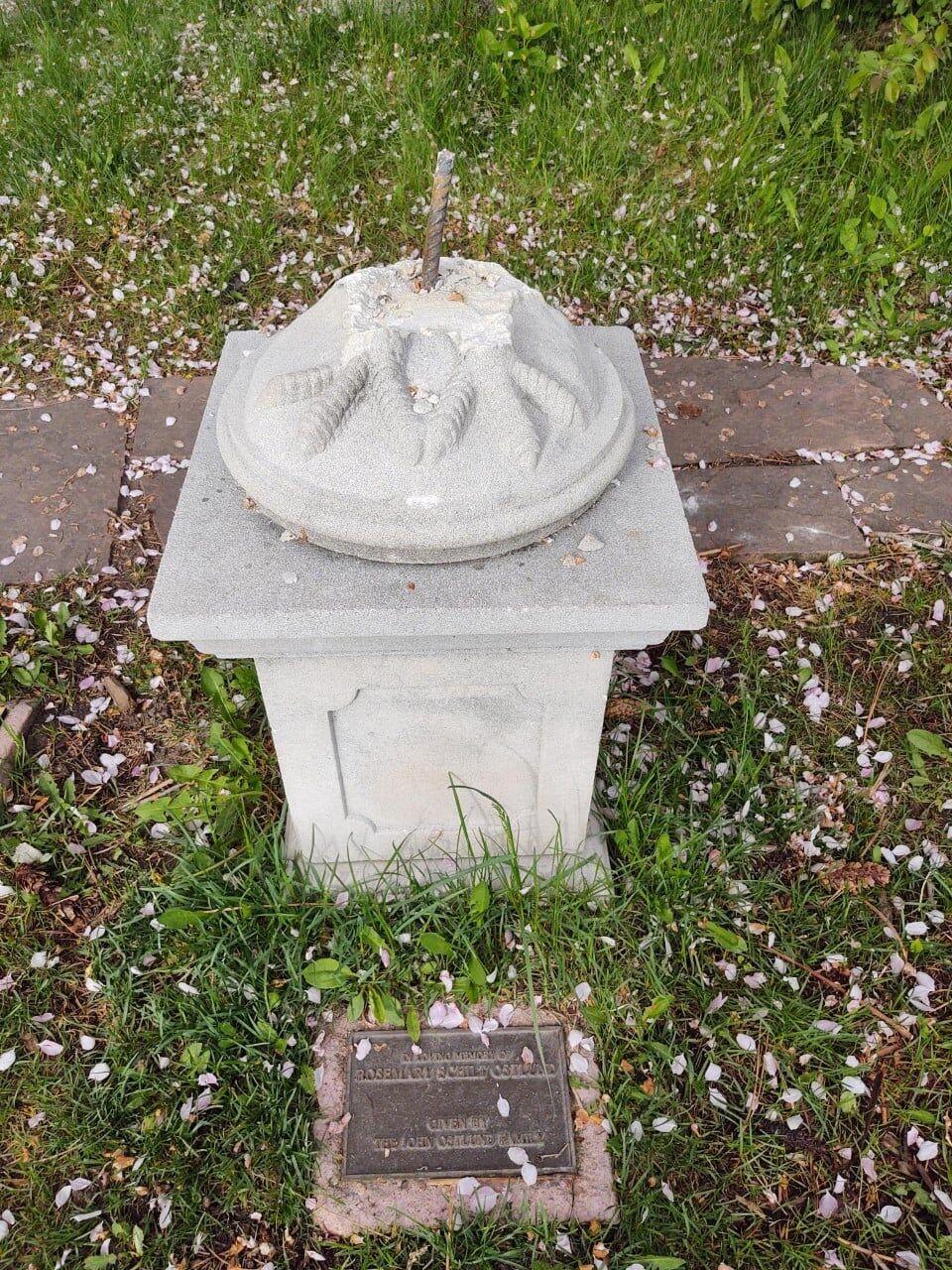 On Tuesday, June 1 it was reported that a concrete owl was stolen from the Cheyenne Botanic Gardens Perennial Walkway. Cheyenne Police Officers are requesting assistance in recovering the pictured statue.
If you have information leading to the suspects' location, arrest, or any other crime, let us know. Call Crime Stoppers Silent Witness at 638-TIPS or go to
www.silentwitness
laramiecounty.com.
You will remain anonymous and may be eligible for a cash reward of up to $1,000.00.
The caller I.D. system is not installed on the Silent Witness phone lines.