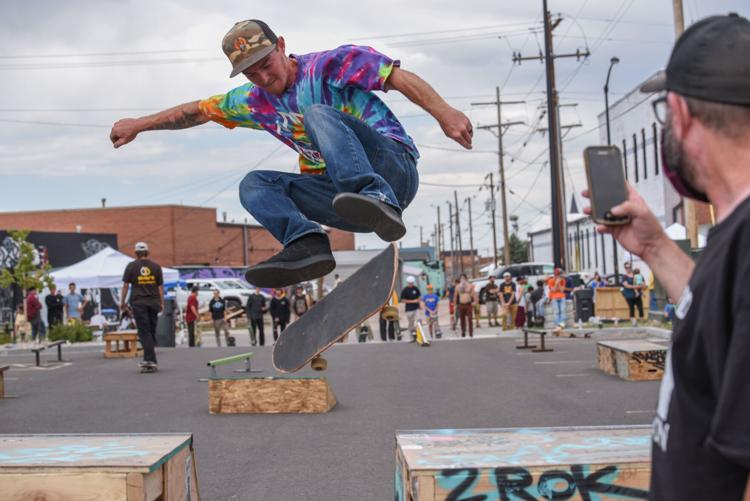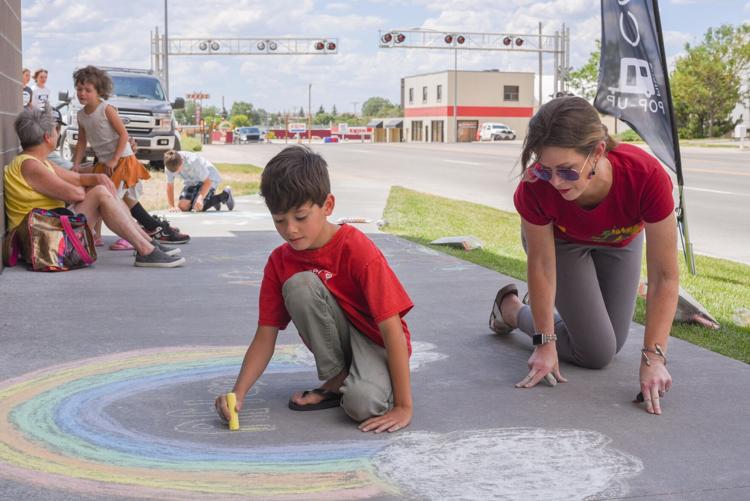 Saturday July 18 was the Fifth Annual Paint Slingers Street Art Festival in collaboration with West Edge Collective. Over 30 artists gathered to create a more vibrant Cheyenne, painting 14 walls around Downtown and the West Edge.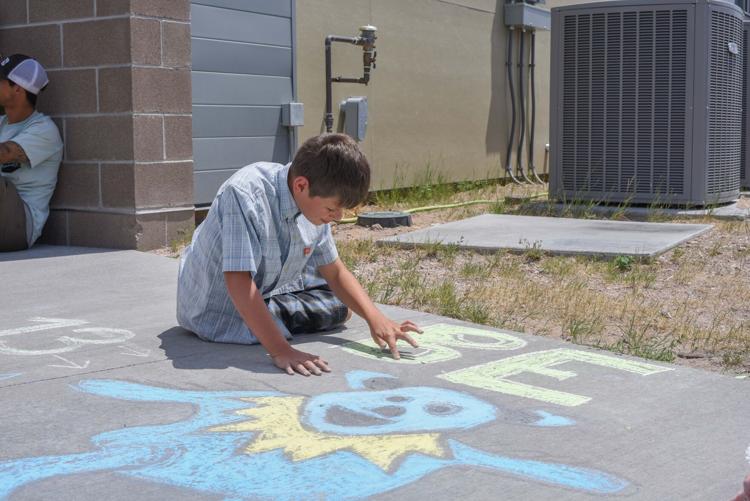 The Paint Slingers Art Festival was started by local artist Eddie Fernandez to bring awareness to the street art culture. The event is usually held in conjunction with the 4-Ever West Tattoo Festival that had to be cancelled this year due to the Coronavirus pandemic.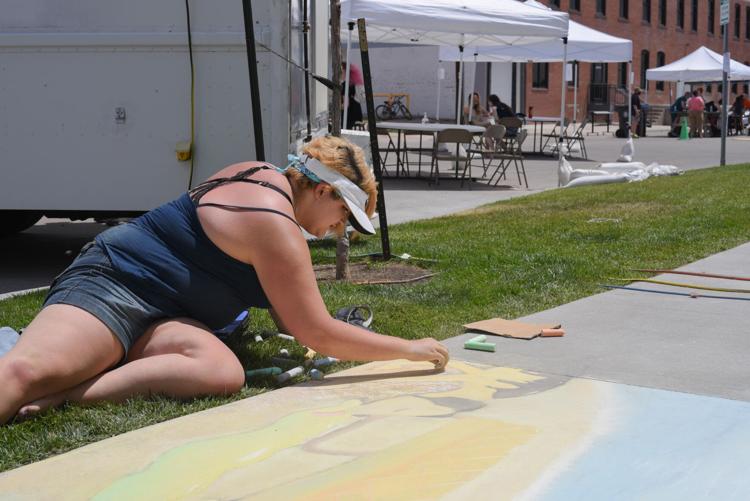 This was the second year West Edge Collective partnered with Fernandez to help make the festival happen.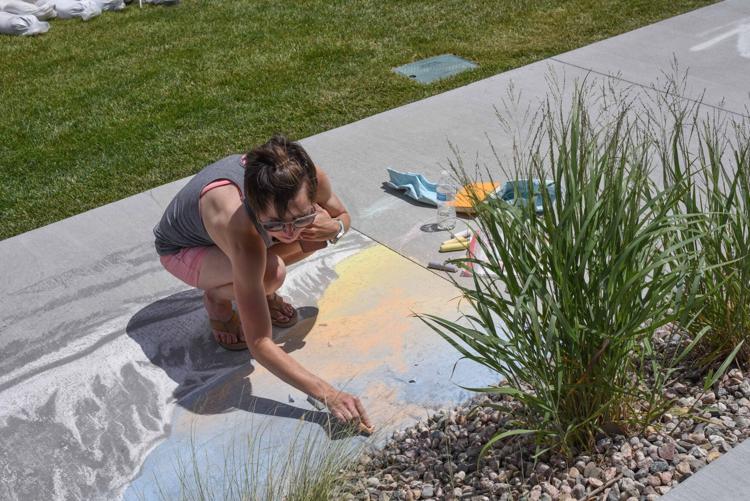 Desiree Brothe, community development manager for West Edge Collective, said "we believe in the goals and the entrepreneurship behind street artists and wanted to support the event."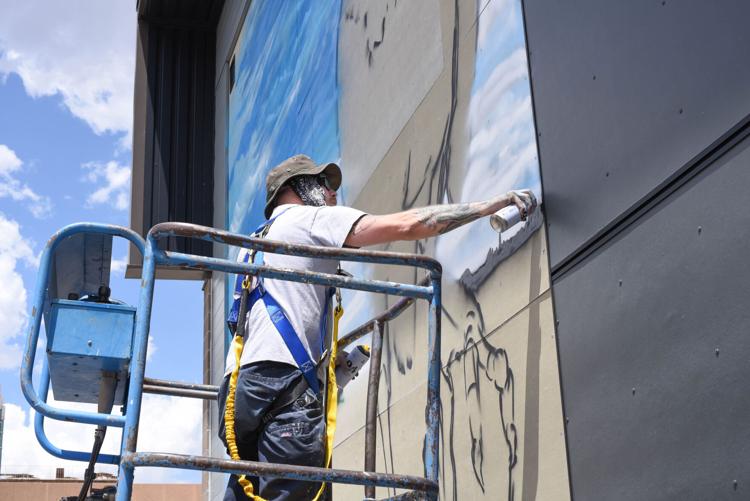 This year the organizers wanted to bring some new experiences to the festival other than just the incredible street art. The main hub of the festival took place at the West Edge Collective offices, where there were mural paintings created along with a DJ, chalk art and skateboard competitions, Cheyenne Makers + Creatives had steamroller printmaking, Los Conejos Food Truck by Micro Pop-Up Concepts, and an art panel silent auction. The panels were all created by the Paint Slingers artists.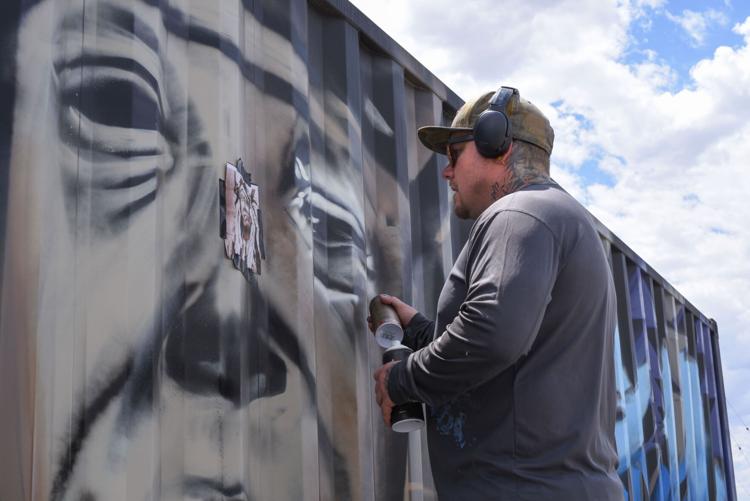 At the newly established community pocket park, behind the Paramount Café and the Paramount Ballroom, festival patrons were able to paint the picnic tables while enjoying music presented by a DJ.   
The added skateboard competition was a huge hit this year with approximately 30 skaters. Brothe said "they worked with Richard Johnson who helped get product donations, ramps built, and then ran the competition itself."  She added "Chad Willett, West Edge Collective's owner, was thrilled to see that piece done into play."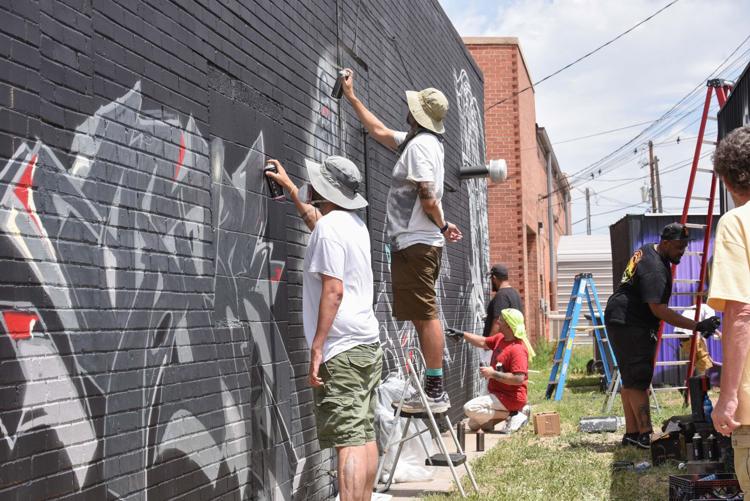 The festival is planning to continue to make this a yearly happening and hopeful that in the future they will be able to keep it as a part of the 4-Ever West Tattoo Fest.  Brothe stated "I think we definitely have pieces of this year's format we all liked really well and a few others that we'll tweak for next year's event."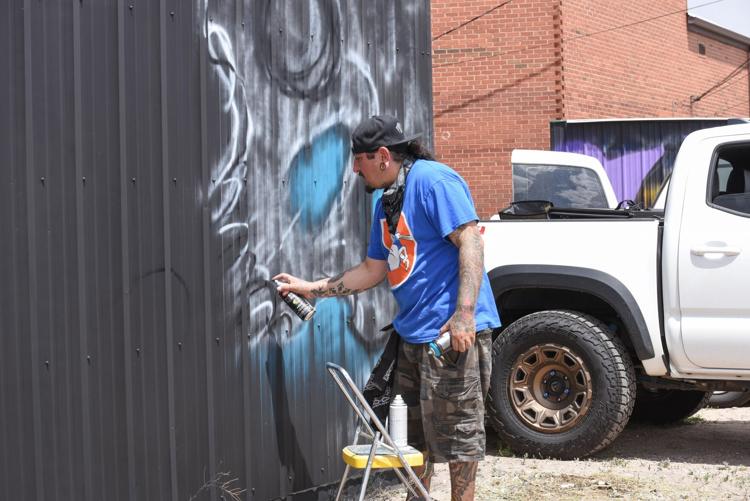 The festival organizers said they would like everyone to get out and explore all the new artwork that was created at the following locations: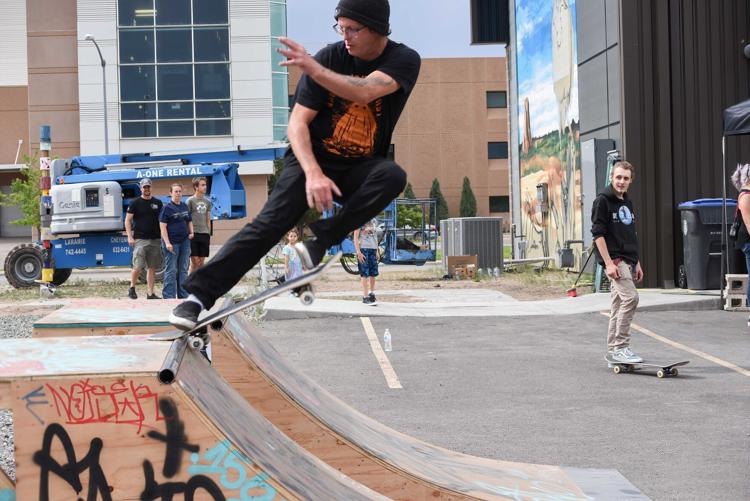 Old Cheyenne Elevator, 802 W. 21st St, West Edge Collective, 707 W. Lincolnway, 621 W. Lincolnway, TRE Consignment, 609 W. Lincolnway, C.A.R.S. 604 W. Lincolnway, Flydragon Design Art Studio 600 W. 17th St., Stanfield Building, 611 W. 18th ST, Haller's Repair 521 W. Lincolnway, Paramount Café 1609 Capitol, Memorial Monuments 113 W. 17th ST., The Lincoln 1615 Central Ave., T.R.I.B.E. 110 E. Lincolnway, and Bear Necessities, 914 E. Lincolnway.