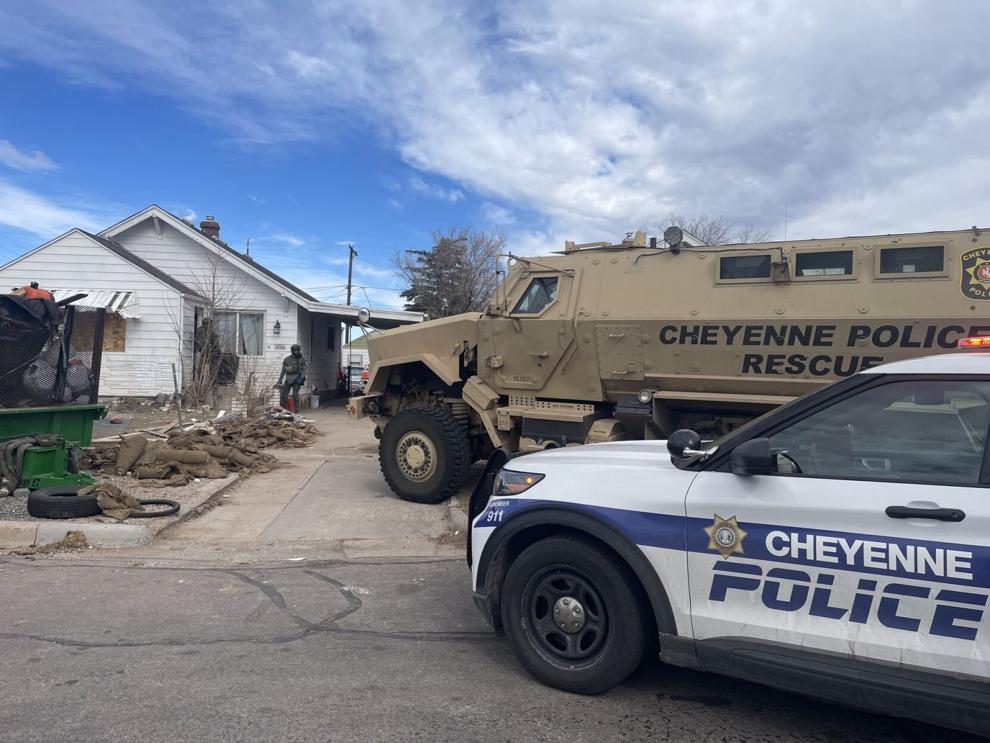 This morning, at approximately 10:30 a.m. the Cheyenne/Laramie County Joint SWAT team conducted a high-risk warrant service at a residence in the 200 block of West 8th Street.
Due to the nature of the call, there was a heavy law enforcement presence in the area.
This operation was pre-planned and extra precautions were taken to ensure the safety of everyone in the area.
Out of an abundance of caution, Cole Elementary School was placed into a secure perimeter and was staffed with additional School Resource Officers, but the incident did not involve any threats to students or administration.
Within minutes, one adult male subject was taken into custody.
The area has been cleared and we do not believe there is any threat to public safety.