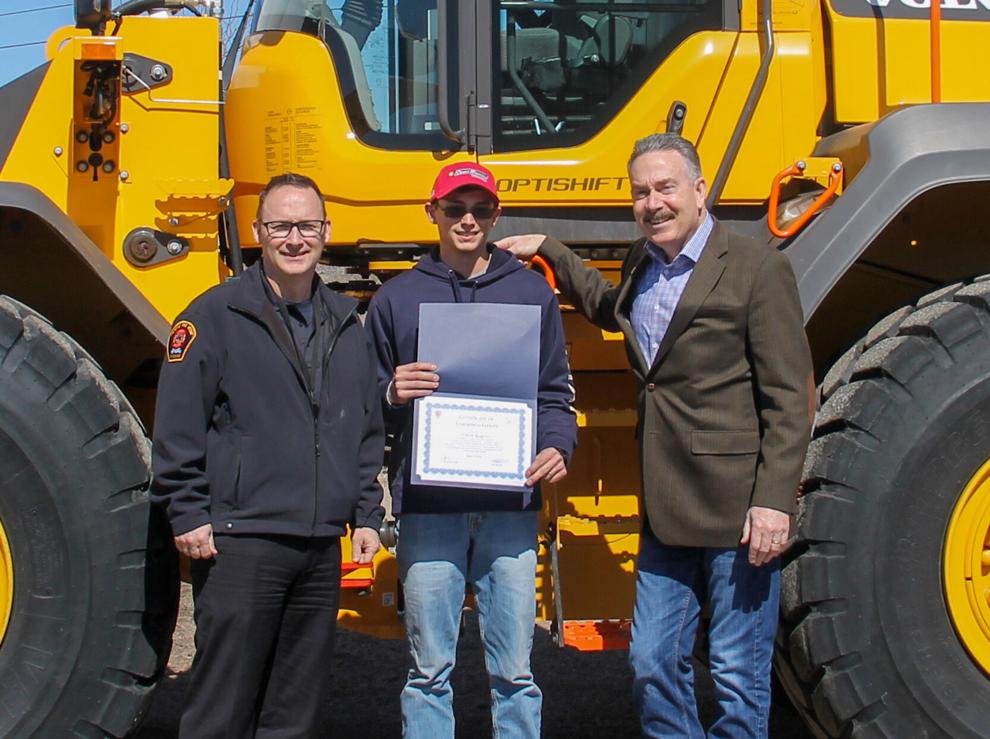 Cheyenne Fire Rescue Interim Fire Chief, John Kopper, presented Owen Rogers, a member of the City's Street & Alley Division, with a Certificate of Commendation and a pin for his assistance during winter storm Xylia.
Owen's help allowed CFR members Ryan Anderson, Sarah Delay, Rory Fichtner, and TJ Erhart to be on the scene to help the family in need.
The historic storm called for a historical response, and that's what Owen did for Cheyenne residents.
With Xylia at its peak, Owen provided road access with a front-end loader for Cheyenne Fire Rescue (CFR) and an ambulance to reach a woman in labor. With Owen leading the way to provide first-responders access, the woman gave birth to a 6-pound, 6-ounce baby boy.
The city. is grateful for its first responders and Street & Alley crew members for what they did to keep people safe during the historic winter storm and is blessed with the best!