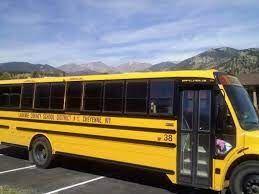 Laramie County School District 1 will offer an open interview day from 7 a.m.–4 p.m., Wednesday, July 21, in the Storey Gym lobby.
The district is hiring Nutrition Services, Transportation, and Custodial positions, including cashier, cook, server, bus driver, transportation assistant, and substitute custodian.
Anyone interested is invited to come by, apply and receive a same-day interview.
For more information, contact Todd Bandel at todd.bandel@laramie1.org.