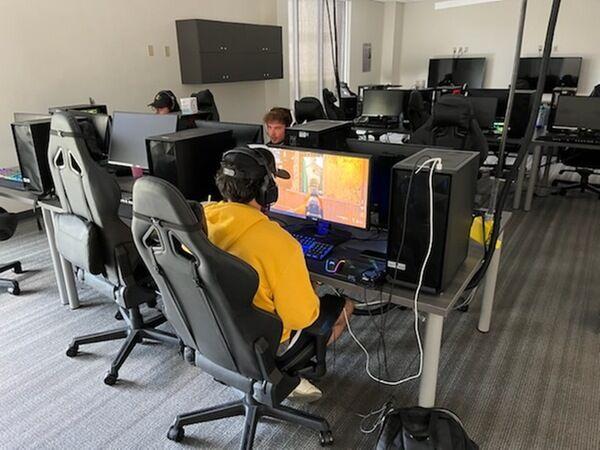 It was the opening round of qualifiers for the invitational season for Laramie County Community College Esports on Saturday as they took on Navarro College in their first Call of Duty: Vanguard action of the year.  
In the 4v4 format, the Golden Eagles got off to a fast start in Hardpoint, picking up the victory over the Bulldogs 250-65. 
They continued to roll through Search and Destroy, picking up the first five wins of the game before Navarro stole a point. LCCC closed out the game 6-1 for a 2-0 edge in the match.  
It didn't take long for Laramie to close it out in Control, taking all three of the sets to sweep the Bulldogs and move on to the semi-finals of the qualifier.  
"Throughout the whole entire match, they played consistently," Head Coach Cindy Benites said. "The communication was great, and the team worked phenomenally. I couldn't have asked for more." 
They will take on either Potomac State College or St. Claire College in the third round on Sunday afternoon at 1:00 pm. Win or lose, they will compete again at 3:00 pm.  
"We've heard a lot of things out of St. Claire," Benitez said. "They actually were the Fall 2021 National Champions, so we are a little bit on edge, but if our team plays the same way they did today I'm not worried."