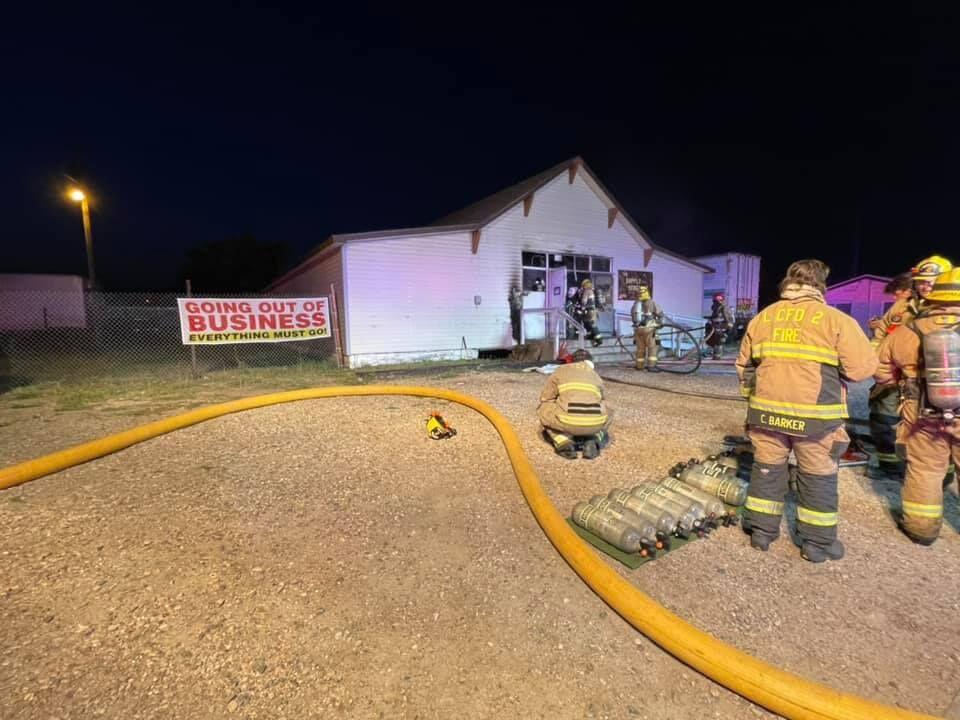 At 5:06 a.m., Tuesday, September 7, Laramie County Fire District 2 and Laramie County Fire District 1 were dispatched to a structure fire at 3415 Ridge Road (The Supply Sergeant).
When units arrived on the scene, both smoke and fire were visible from the front of the building.
Units had the fire under control within minutes, and around 6:30 a.m., the overhaul was completed. The fire damages to the building were limited, with smoke and heat damage throughout.
The cause of the fire is still under investigation by the Laramie County Sheriff's Department. Responding agencies included Laramie County Fire Districts' 1 and 2, Laramie County Sheriff's Department, Cheyenne Police Department, and American Medical Response. Big thanks to Laramie County Combined Communications Center for their assistance.