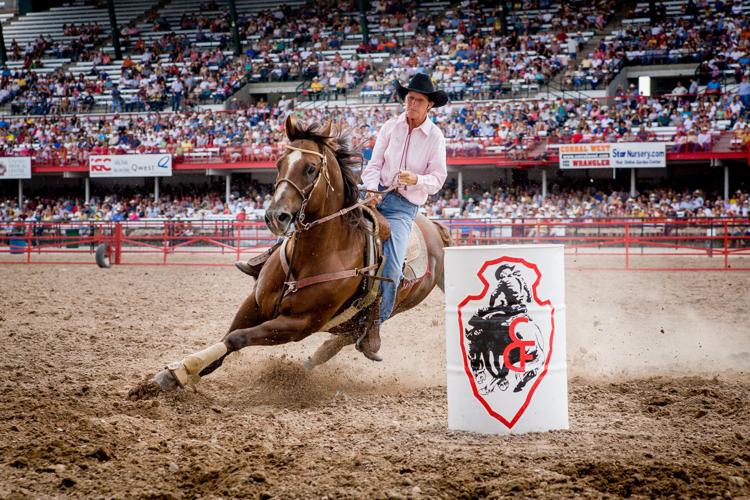 Bringing tax revenue to Cheyenne is not a major goal of Cheyenne Frontier Days, according to CFD CEO Tom Hirsig. 
"People confuse economic impact and taxes.  Our goal is to bring somebody in to go buy a steak dinner down at Rib and Chop House.  That's what we bring people to town to do," Hirsig said. 
He was responding to a comment made in social media by Cheyenne Mayor Marian Orr.  She noted that tax revenue to the city of Cheyenne in July of 2020 was only slightly below the same period last year.
According to a Report to the Community on the Cheyenne Frontier Days website, the event generated $1.2 million in state and local taxes in 2019.  That money is split between the state, Laramie County, and the city of Cheyenne.
Cheyenne Frontier Days sells about $10 million worth of tickets, which generate $600,000 in sales taxes.  Beer sales contribute another $60,000 in taxes.  And then there are the other entities involved in Cheyenne Frontier Days.  "Our carnival guy has to pay state taxes.  All of our exhibitors have to pay state taxes. Our concessions people have to pay state taxes," Hirsig added.
But Hirsig stressed that taxes are not a priority for Cheyenne Frontier Days.  "So when you think about that, 4 people go to the Rib and Chop house and spend 200 bucks, that's only 12 dollars in taxes split between state, city and county. So there's not huge tax revenue.  That's not our mission statement to generate tax revenue.  Ours is to get that business owner $200 for his steak dinner," he said.