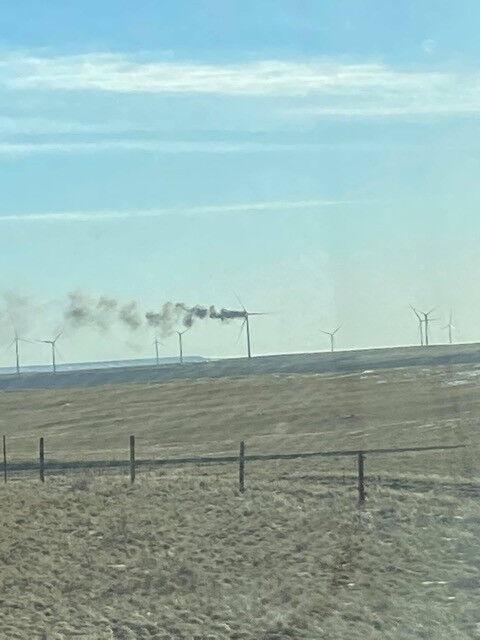 A turbine fire erupted at the newly constructed Roundhouse turbine wind facility west of Cheyenne Saturday morning.   It is currently unknown if any cattle or nearby homes were threatened.  At 9am Laramie County Fire District #10 posted a photo of the burning turbine stating "Current Fire Call...please watch for apparatus near the Wind Farm - MM 345 @ I-80".  (Photo attached)
Neighboring resident Sherry Birch, who lives 3000-3500 feet from the turbine that caught fire said "I am very concerned for my safety.  Had this been a drier time of the year, there is nothing that would have prevented this from starting a grass fire and threatening my home." She also mentioned that the east half wind facility is now shut down due to the fire.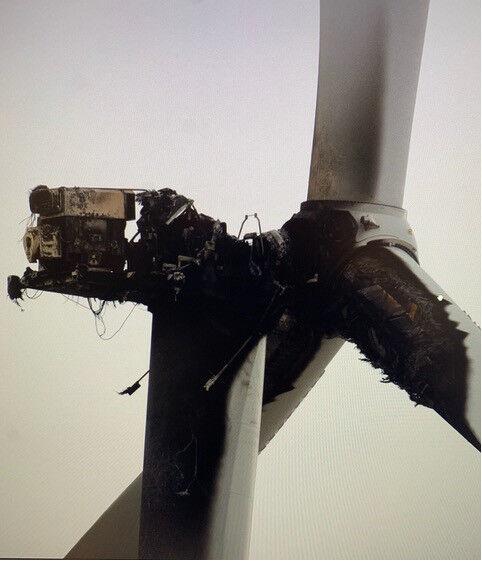 The Roundhouse turbine facility is located on Belvoir Ranch owned by the City of Cheyenne.  Cheyenne Mayor Marion Orr could not be reached for comment.  
Turbine fire prevention company FireTrace International states that "Wind turbine fires account for 10-30% of all catastrophic wind turbine accidents".  They also mention that 91% of all wind turbine fires go unreported.