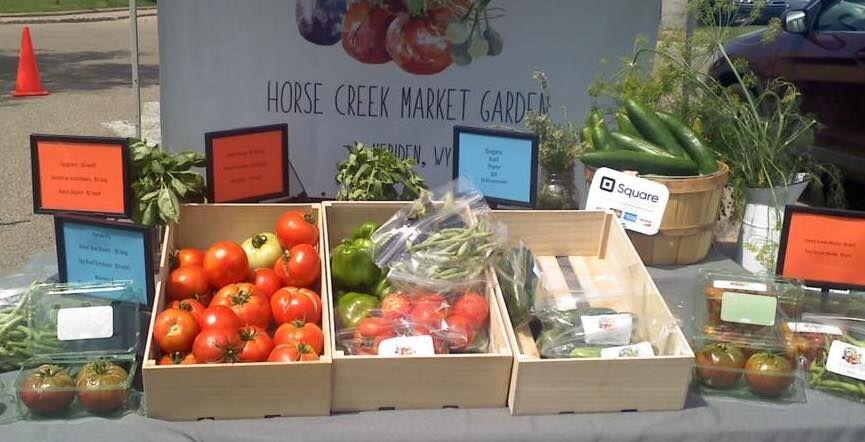 Visit Cheyenne will highlight the diversity and capabilities of the agriculture industry in Laramie County on October 15 at Pine Bluffs Distilling in Pine Bluffs, WY, at the OctoberWest Harvest Feast. The meal will feature ingredients sourced and produced entirely by farmers and ranchers from around the county.
Visit Cheyenne aims to encourage a pride of place through food harvested locally, as well as to increase awareness of the growing agri-tourism industry. The inaugural Harvest Feast is being produced by Visit Cheyenne's events team, setting the foundation for an annual autumn tradition. Chef Rusty Brinkman, owner of Crow Creek Catering, is best known for his catering work at the Colorado State Capitol Carriage House events. A Cheyenne resident, Rusty also is a staple at the farmers markets throughout the year.
Harvest Feast attendees will gather for a reception in the Pine Bluffs Distilling tasting room to enjoy local beer and whiskey tastings, paired with hors d'oeuvres. Weather permitting, the party will move outdoors (or to the distilling room, in the case of adverse weather) to a banquet table set for the three-course meal awaiting them. Garden-fresh salads with made-from-scratch apple cider vinaigrette introduce the meal. Entrees including grilled bison steak with roasted sweet pepper sauce or baby butternut squash with barley rye pilaf will be artfully plated with sides of herbed fingerling potatoes and roasted root vegetables. Apple Tarts and Pumpkin Pie will complete the meal, each topped with freshly made whipped cream.
The location was chosen to align with event's mission. Pine Bluffs Distilling owner Chad Brown focuses on crafting spirits in a "grain to glass" method, procuring his grains from within 30 miles of the distillery – and all Wyoming grown. Focusing on supporting his community, the distillery grew a sizeable fanbase due to the hyperlocal methodology.
The limited tickets available to the public may be purchased online before October 14. (VisitCheyenne.TicketSpice.com/OctoberWest-Harvest-Feast)