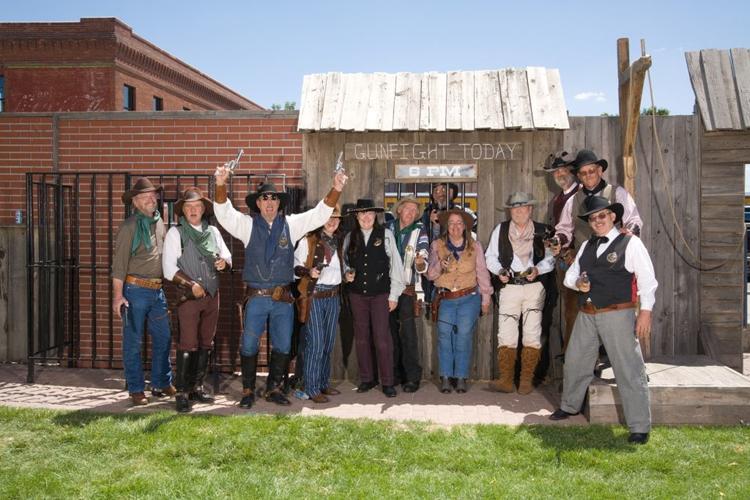 If you are feeling exceptionally patriotic this year and can't wait to get out of bed for the holiday, you can start celebrating the Fourth of July early, with some running or just loud cheering at the Firecracker 5K. It's a fundraiser for the nonprofit Needs, Inc., which helps the needy. The event begins at 8 a.m. in the Depot Plaza, but registration is at 6:30 a.m.
At 9 a.m., you can reacquaint yourself with charms of the city, hopping the first of two Cheyenne Street Railway Trolley guided tours of Cheyenne. It leaves from the Depot Plaza at 9. The second tour is at 11 a.m.
If you feel the need to be roused into patriotic feeling, there's a holiday event for you. The Cheyenne Gunslingers will be shooting up 15th Street at noon on July Fourth, for their first performance of the summer season.
Lions Park will be closed to vehicles, but you can ride your bike or walk in. The Botanic Gardens and boat rentals will be closed.
Want to skip the fireworks and do something else? Enjoy some classic cinema. The new Drive-In Theater at Terry Bison Ranch is showing a double feature of Fargo and Rocky IV. The show starts at 9 p.m., tickets are $25 per vehicle and can be purchased at www.BluePigPresents.com.
July Fourth fireworks, the beautiful annual reminder of the nation's storied history and the dedication of our countrymen who've served and are in the service, begin at 9:35 p.m. at Frontier Park. The park will be closed to the public, but all of the fireworks will be shot high into the sky. Organizers say the spectacle will be visible from all over town.