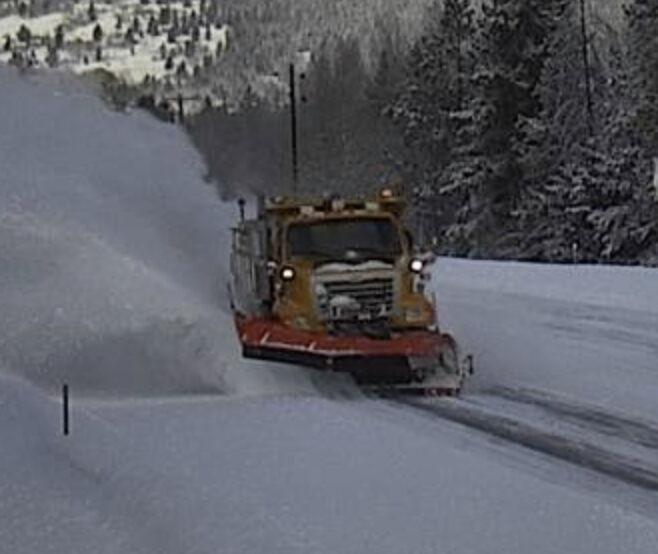 Winter made sure Wyomingites understood the season was not over, as Greater Cheyenne and neighboring areas experienced snow and blowing snow starting on February 18 and extended into the weekend.
Visitors traveling to the Cowboy State from Colorado on Interstate 25 were greeted with slick roads in spots and dangerous driving into Cheyenne.
The Cheyenne Development Authority (DDA) hired a private contractor to plow the North-South parking from Central to Pioneer in downtown Cheyenne. The City Clean and Safe Crew removed snow from the West-East parking from February 15-19. Motorists were asked not to park wherever there are two or more inches of snow accumulation.
On February 18, strong winds blew a lot of the new snow around. The Wyoming Department of Transportation (WYDOT) advised watching for blowing snow, slick spots, and other potential wintry hazards, including black ice on portions of interstate 80 near Interstate 25.
February 19 brought less snowfall, but the wind did make itself known. Residents who did not take the proper precautions found their trash cans somewhere down their street.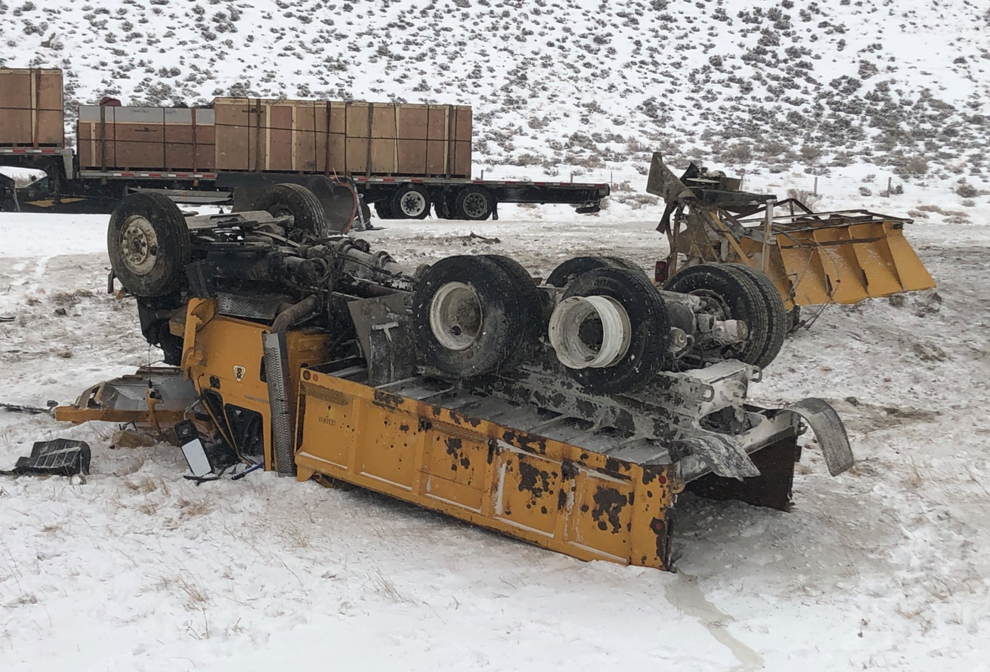 The Wyoming Department of Transportation, on February 19, issued an alert for light and high-profile vehicles and said the area had a severe blow-over risk with blowing snow, low visibility, slick roads, and crashes.
Interstate 25 between Cheyenne at Whitaker Road, exit 29, was closed for light and high profile vehicles due to high gusting winds.
Sunday afternoon, February 21, brought sunnier skies, but the wind didn't stop with reported gusts strong enough to ruin people's outdoor adventure as the forecast called for 50 mile-per-hour gusts with a dusting of more snow along with slick spots that meant blowing snow along the highways.
The Wyoming Department of Transportation issued a light and high-profile vehicle alert, with wind gusts between 60-80 miles per hour into February 22.
Blowing snow was likely on the roads, especially wind-prone areas on Interstate 80.
WYDOT maintenance crews worked before, during, and after the storm events placing a salt/sand mixture onto trouble areas, improving traction, breaking up icy spots, and packed snow.
"Plow drivers apply sand to match conditions and treat trouble spots in slick pavement sections," WYDOT Public Affairs Spokesman Doug McGee said.
The sand is crushed aggregate to keep it from freezing. Magnesium chloride, a liquid deicer, is sometimes added to keep it from freezing, not to melt ice, but to help the sand stick to the road.
"We have to be going 35 miles per hour for it to stick where we want it to," McGee said about the WYDOT trucks. "If we go faster, it will hit the highway and bounce."
Wyoming's weather doesn't always cooperate when laying down salt and sand. Wind can often pose an issue, and the salt blows away. Extreme cold temperatures can make the mixture less effective. Salt starts becoming less effective once temperatures drop below 15 degrees.
"We have a lot of wind," McGee said. "When you start laying salt down with the wind, that makes the salt stick to the roads worse."
Remember, when you're traveling behind a WYDOT Truck, don't get too close.
"It will chip your windows and stuff," he said. "You don't want that."