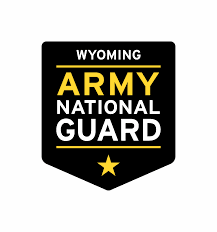 There are many ways to serve society, and some of our local servicemen and servicewomen are helping on more than one "front," so to speak.
Protecting the populace means a lot more than sending servicemen to a war zone, rallying troops to help in a natural disaster or providing aid during some other emergency. Sometimes the help that is needed requires less muscle, and more finesse.
In a months-long ongoing effort, the Wyoming Army National Guard is using its troops to help fight the Coronavirus pandemic.
Wyoming Army National Guard's 84th Civil Support Team continues to answer the call to serve by supporting the Wyoming Public Health Laboratory in the fight to control the spread of coronavirus. The two groups teamed up in early March to perform coronavirus testing, and this mutually beneficial partnership carries on to the present.
The effort is making great progress. So far, the CST has processed 2,186 test samples.⠀​ ⠀​