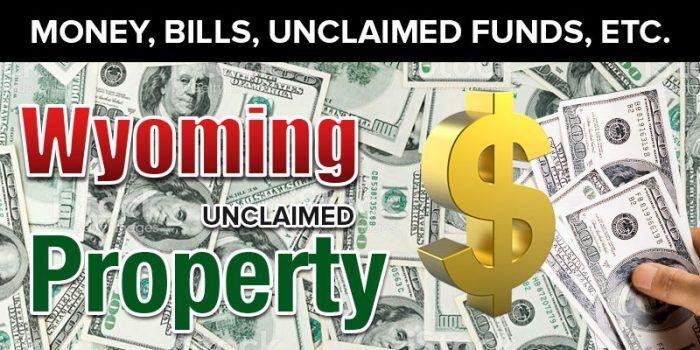 Despite record amounts of payments over the past few years, Wyoming's Unclaimed Property Division of the State Treasurer's Office is holding on to more money than ever as the amount now being held exceeds $100 million. Nearly $7.5 million added to State's Unclaimed Property Division since October.
Those wanting to see if they are owed any of the properties held by the State should watch the 2-minute instructional video at www.mycash.wyo.gov before searching the online database.
"We have stepped up our efforts to reunite owners with their unclaimed properties, but the amount turned into the State continues to outpace the amount we are able to return," Wyoming State Treasurer Curt Meier said. "We returned $7.4 million over the past fiscal year that ended June 30, and then in July, we returned securities valued at more than $6.7 million."
Unclaimed property is turned over when a business, agency, or governmental entity owes money, securities, and/or contents from a safe deposit box, among other items, to someone and for whatever reason cannot locate the owner for a specified duration of time. The property is turned over to the State of last known address if an address was ever known. If there was no last known address, it's turned over to the State where the business was incorporated.
Wyoming law requires the State to hold unclaimed property in perpetuity until the rightful owner claims it.