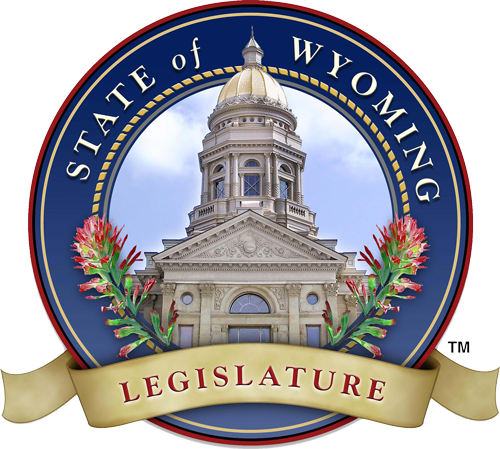 The Wyoming State Legislature is in session, as Republicans and Democrats have different visions to address the challenges ahead.
Wyoming Republicans have a supermajority at the statehouse and carry a lot of influence to carry out its vision.
The Wyoming budget remains a large concern among Wyomingites. In November 2020, Governor Mark Gordon announced a $500 Million supplemental budget cut, based on the 2019 budget, but the state still has a $300 million shortfall, stemming from the cost of funding K-12 education. If the state doesn't make adjustments to education funding, the shortfall can be as much a $600 million in two years.
Mineral royalties have gone down, and Gordon inherited a $3.3 billion budget, and his proposed budget is $2.4 billion.
The state is covering the shortfall with its rainy-day fund, which has about $1.5 billion available.
The state took action and cut 10% to reduce the shortfall to $400 million. The legislature created mechanisms that provide funding outside of the rainy-day fund.
Faced with the shortfall, Gordon has looked at smart and sensible cuts at the Department of Family Services, Health, and the Department of Corrections but still maintain services. The Department of Health took $135 million of cuts.
Gordon did not cut as deeply in law enforcement and public safety, the Attorney General, Public Defender, and the two District Attorneys. Both offices are looking at prosecuting fewer misdemeanors.
The state reduced 62 filled and 44 vacant positions.  Gordon said there were 21 reductions in force in the last budget round, and 253 vacant unfunded positions were eliminated.
The state budget laid off 10 % of its education force voluntarily, which Gordon appreciated. The total average budget cut across all agencies is about 15%.
Gordon feels that if the state doesn't improve its revenue, the cuts will be permanent.
One discussed solution is a graduated income tax on individuals, but people making less than $50,000 a year would not be hurt, and the tax will affect the state's wealthiest people. This would add up to $200 million to the state budget every two years.
Wyoming Democrats favor progressive taxation and establishing a progressive income tax in Wyoming to reduce the state's dependence on mineral severance funds. Investment income should not be taxed lower than wages earned by workers.
They support legalizing marijuana as an economic state revenue source, with its tax dollars used for infrastructure that supports clean water and air, education, prison reform, and 21st-century transportation technologies.
In its 2021 platform statement, Republicans believe the Creator endows all individuals from conception until natural death with rights to life, liberty, property, and the pursuit of happiness. The only purpose of government is to protect these rights. Every citizen is equal before, protected by, and subject to, the law.
The Wyoming Republican Party believes that marriage is the union of one man and one woman.
"Based on the foundation of marriage between one man and one woman, the traditional family is the best institution and authority to provide children with education and training to develop their potential and prepare them to participate in society and government."
Wyoming Democrats embrace the concept that "all humans are equal and oppose discrimination and racism in any form and demand equal access to justice, protection under state statutes, services, resources, and economic opportunities for every person in the country. They support equal protection to LGBTQIA+ people, access to quality health care and education, accommodations, employment, housing, and marriage equality. Democrats support freedom of religion and an individual's right to worship or not worship as they see fit and the rights of people with disabilities and promote accessibility to all public spaces, living wages, civil rights, and Wyomingites reproductive rights."
Wyoming Republicans believe in the second amendment, and individuals have the right to keep and bear arms and ammunition. That right should not be infringed, restricted, or denied. Individuals must never be prevented from defending life, liberty, or property.
Twelve Wyoming Republicans introduced House Bill 118, the Second Amendment Preservation Act, which allows Wyomingites the right to keep and bear arms.