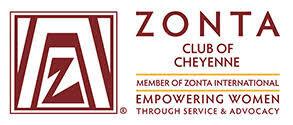 Zonta Club of Cheyenne will hold a Silent Witness Procession through downtown Cheyenne on Saturday, November 20. The public can join the procession from the Capitol Building to the Laramie County Library to support raising awareness of domestic violence in the community
Participants should meet at the front of the Capitol, located at 24th Street and Capitol Avenue, at 9:45 a.m., and at 10 a.m., The procession will begin.
Marchers will carry silhouettes of local victims of domestic violence. There will also be silhouettes of an indigenous woman and a child to recognize the many missing and murdered indigenous people throughout Wyoming.
The silhouettes will be placed at the Laramie County Library, along with the story of the violence to which they fell, victim. The silhouettes will be available for viewing through Wednesday, December 8.
Following the procession, Zonta will host a conversation with Mary Billiter, a survivor of domestic violence.
All are invited to the Laramie County Library to hear her message. This event is part of the observance of Sixteen Days of Activism against Gender-Based Violence, a time when individuals and more than 6,000 organizations in 197 countries call for the prevention and elimination of violence against women and girls. Officially, the Sixteen Days observance runs from Thursday, November 25 (the International Day for the Elimination of Violence against Women) through Friday, December 10 (Human Rights Day).
The activities follow the signing of a proclamation issued by Governor Mark Gordon in November.
The proclamation not only recognizes Sixteen Days but also asks citizens to learn about the detrimental consequences gender violence has on the well-being of the community.
Domestic violence is the leading cause of injury to women – more than car accidents, muggings, and rapes combined. In the United States, an average of 20 people per minute are abused by an intimate partner.
Questions about the silent witness procession or 16 Days of Activism should be directed to Mary at mkw1901@aol.com.