Clarence Varos, 101 of Cheyenne passed away July 28, 2019 at Veteran's Affairs Medical Center.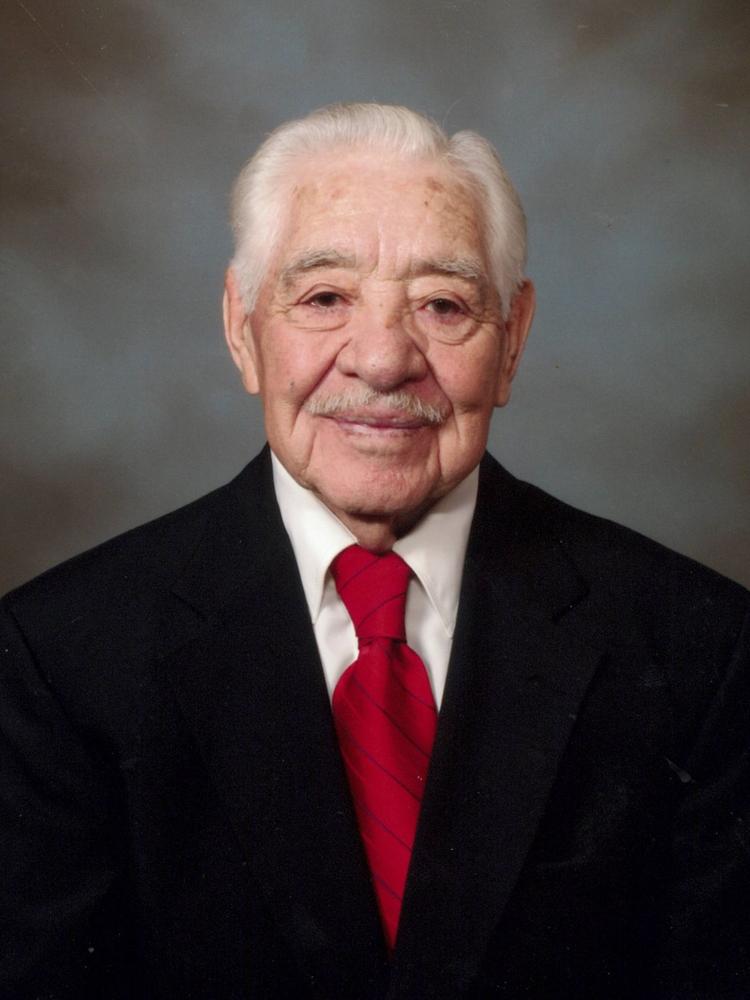 He was born December 10, 1917 in Dawson, New Mexico to Filimon & Lucy Varos. He married Anita Salazar on March 27, 1940 in Taos, New Mexico. He was a veteran of WWII, having served in the US Navy (Pearl Harbor Survivor), and retired from the Union Pacific Railroad as a storekeeper. He was a member of St. Joseph's Catholic Church and former member of G.I Forum, American Legion Post #6, AmVets, and VFW #4343.
He loved to go fishing, hunting and traveling. He was a master gardener. He was a carpenter and loved working with his sons on projects. He was a dedicated husband and to his family.
He is survived by his sons, Clarence (Roseanna) Varos, Jr., Jimmy (Grace) Varos and Leo (Kim) Varos all of Cheyenne; grandchildren, Richard Varos, Demain Martinez, Torrey Rogers, Jimmy D. Varos, Sumer Varos and Nathan Varos; 14 great-grandchildren 3 great-great-grandchildren; several brothers and sisters in New Mexico and his furry friends, Koda, Gunnar and Hunter.
He was preceded in death by his parents; wife, Anita Varos; son, Mel Varos; daughter, Lucy Varos; brothers, Lee Varos and Ralph Varos; and sisters, Carmen Martinez and Alice Stratton.
A vigil for Clarence will be Sunday 6:00 p.m. in the Lakeview Chapel at Schrader, Aragon and Jacoby Funeral Home in Cheyenne. A Funeral Liturgy will be 10:00 a.m. Monday at St. Joseph's Catholic Church followed by in interment with military honors in Olivet Cemetery.
In lieu of flowers, donations may be made to St. Joseph's Food Pantry.
Condolences may be offered at www.schradercares.com.