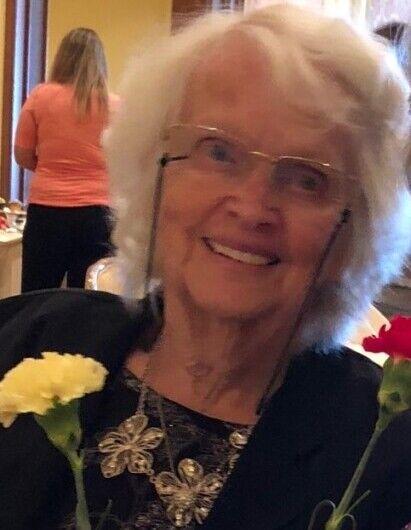 Dorothy Eileen Ferguson, 96, of Cheyenne, passed away, Sunday, December 5.
Dorothy was born May 4, 1925, in Cheyenne, to John and Mary (Hoffer) Salsbury.
She is survived by her daughters, Kathryn Dianne Cooper of Wichita, KS, and Mary Louise (Terry) Anderson of DeSoto, MO; sons, Walter Chester (Kimberly) Ferguson III, of Ferguson Ranch and Cheyenne, Charles Mark (Angie) Ferguson of Ferguson Ranch, and Pine Bluffs, Thomas Paul Ferguson of Cheyenne; sister, Polly Gilpin of Cheyenne; sister-in-law, Lois Salsbury of Tulare, CA; 17 grandchildren; 37 great-grandchildren; one great-great-grandchild; and many nieces and nephews.
Dorothy was preceded in death by her husband, Walter Chester Ferguson; parents, John Henry Salsbury and Mary Louise Salsbury (Hoffer); siblings, John Henry Salsbury Jr., Inez Bertram, Richard Salsbury, and Stanley Salsbury.
A private graveside service will be Wednesday, December 8, at Memorial Gardens Cemetery. www.schradercares.com.