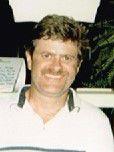 Douglas Robert Doughty, 77, of Cheyenne went Home to the Lord on November 8, 2019
He was born April 16, 1942 in Minot, ND to Gerald and Hilda Doughty.  He married Jennifer Palm on July 5, 1983 in Missoula, MT.  He served as Public Service Commissioner for the State of Wyoming and had been Data Base Administrator at the University of Wyoming.
He was a member of Family Harvest Church, Cheyenne Guitar Society and Nashville Songwriters Association and had been active in the GOP, Rotary Club and the Salvation Army.
He is survived by his wife, Jennifer Doughty of Cheyenne; sisters, Phyllis Nelson of Cheyenne, Marilyn Leitzke and Carol Doughty of Missoula, MT; brother in law, Hensel Nelson of Cheyenne and sister in law, Nancy Doughty of Bismark, ND.
He was preceded in death by his parents and brothers, Keith Doughty and Gary Doughty.
Services: 2:00 p.m. Friday November 15 at Family Harvest Church, 320 W. 23rd St., with interment to follow in Beth El Cemetery.
Services are under the care of Schrader, Aragon and Jacoby Funeral Home and condolences may be offered at www.schradrcares.com.