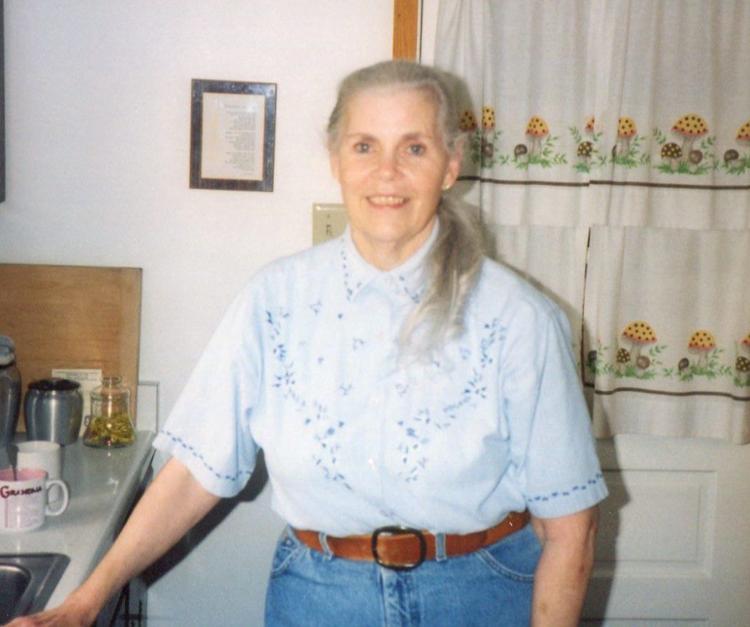 Frances E. Hassler, 86, of Cheyenne passed away Peacefully October 27, 2019 at home surrounded by her family.
She was born February 24, 1933, to Francis and Estelle Glynn.
Frances married the love of her life, James E. Hassler, they were married for 66 years before her passing.  Always together never apart they were each other's anchor.
Beloved wife, mother, grandmother, great-grandmother and educator.  Always a smile with the patience of a saint.  Never complained because she said, "It wouldn't to any good anyways", she would always say "EVERYDAY IS A GOOD DAY!"
Frances was a loving wife of James and a wonderful mother to six children, Bryan, Joyce, Jimmie, Matt, Jean and Billy.
She is survived by her husband, James; five of her children; 26 grandchildren and eight great-grandchildren.
Preceded in death by her parents, Francis and Estelle Glynn; son, Jimmie Hassler; grandson, Landon Hassler and daughter-in-law, Pamela Hassler.
She will be missed by her loving family.
In lieu of flowers, please consider a donation to Alzheimer's Research, Cheyenne Meals on Wheels, or to Breast Cancer research.