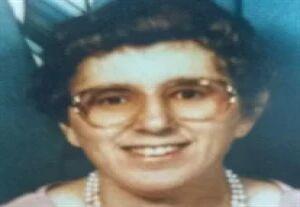 Jennie Lee Kornegay, 73, of Cheyenne, died on July 26, 2022, in Cheyenne.
She was born on June 5, 1949, in Denver, Colorado.
Jennie is survived by her son, Jeffrey Allen Kornegay of Denver; and a brother, Howard Elder (Angie) of Cheyenne.
She was preceded in death by her parents, Ernest Orville Elder and Evelyn Joan Elder; and a brother, Ernest Elder.
Services will be Friday, 10:30 a.m., at Miracle Valley Ministries with a reception to immediately follow.
Burial will be in Cheyenne Memorial Gardens.