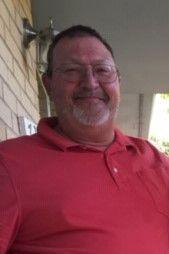 Douglas C. Stundon, 66, of Cheyenne passed away January 20, 2020 in Cheyenne.
He was born July 20, 1953 in Cheyenne to Charles and Mary Stundon.  He married Debora Rabon on June 2, 2004 in Cheyenne.  He was a system supervisor for the Cheyenne Board of Public Utilities.  He was a member of Meadowbrooke Church and an avid motorcycle rider.
He is survived by his wife Deb Stundon of Cheyenne; children, Erica Brown, Bo (Tricia) Stundon, Dawn Stundon  and Jake Stundon  all of Cheyenne, Claire (Ben) Donis of LaPorte, CO, Chris (Janelle) Etzel of Ft Collins, CO and Daniel (Kylie Engle) Streetman of Wellington, CO; grandchildren, Steven, Olivia, Dustin, Taelan, Timothy, Michael, Sonny, Jasmine, Hannah, Christian, Makenzi and Ashlyn; sisters, Carol Bartow of Cheyenne and Bonnie Kirkland, of Casper.
He was preceded in death by his parents; brother, Dale Tennant and a grandson, Gaven.
Those who wish may contribute to Alzheimer Association.
Services are Thursday, January 23, 1:00 p.m. in the Lakeview Chapel at Schrader, Aragon and Jacoby Funeral Home. Condolences may be offered at www.schradercares.com.