Opal M. Gould, 87, of Cheyenne passed away September 23, 2019 at the Medical Center of the Rockies in Loveland, CO.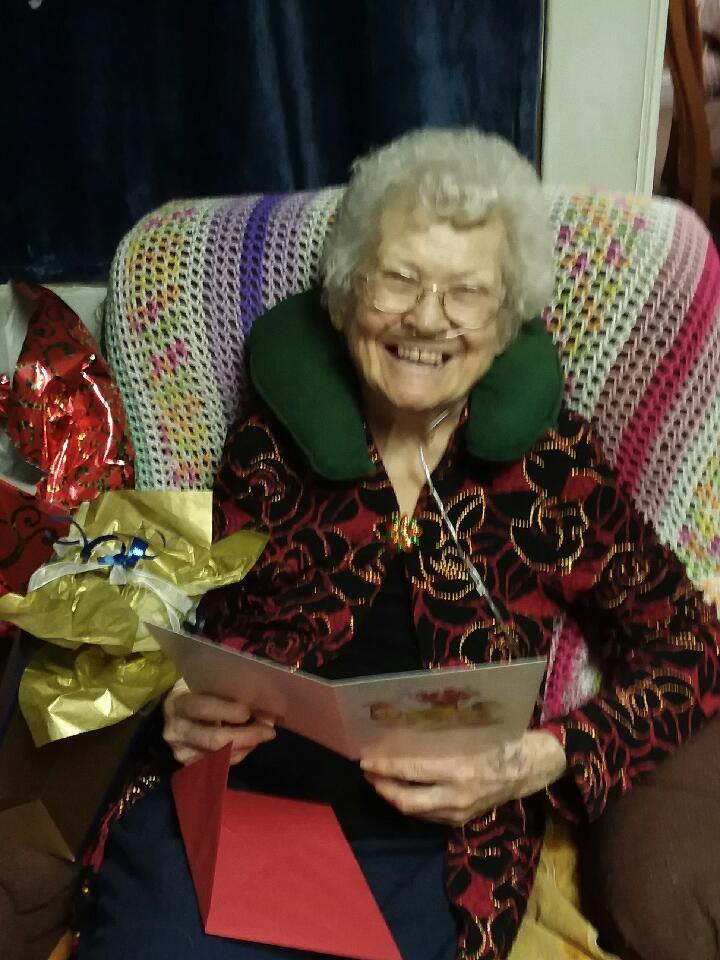 She was born November 20, 1931 in Lodgepole, Nebraska to Arthur and Sadie Dodrill. She married Melvin Gould on June 11, 1954 in Cheyenne. She retired from Laramie County Community College after 20 years of being the "sandwich lady," and was a member of North Cheyenne Baptist Church.
She is survived by her husband, Melvin Gould of Cheyenne; children, Glen (Dorothy) Gould of Cheyenne, Rick (Lori) Gould of Cheyenne, Janet Pease of Cheyenne; grandchildren, Janel (Dard) Tufts, Jason Gould, Jennifer (Paul) Oakes, Jon (Hannah) Smith and Jordan Smith; great-grandchildren, Jenavive, Skylar, Kaleb and Talon; and a sister, Bernice Acheson.
She was preceded in death by her parents; daughter, Katherine Smith; son-in-law, Guye Smith; grandson, David Pease and siblings, Earl Dodrill, Irene Johnson, Ivan Dodrill, and Doris O'Neil.
Visitation will be Sunday, September 29 from Noon to 4:00 p.m. Services will be 10:00 a.m. Monday in the Lakeview Chapel at Schrader, Aragon and Jacoby Funeral Home, in Cheyenne. Interment will follow in Lakeview Cemetery.
Condolences may be offered to the family at www.schradercares.com.