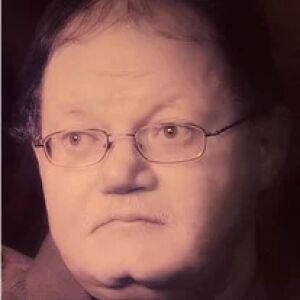 Paul Bryan Madden, 58, of Pine Bluffs, died on January 10, 2022.
He was born on September 28, 1963 in Kimball, Nebraska.
Paul grew up Pine Bluffs, WY and graduated high school from Pine Bluffs High School is 1982. Paul met the love of his life, Carol, and they were married in June 2006. He was a great family man and enjoyed watching and helping raise his grandchildren, Skyler, Delanie, Sterling, Ashley, Hannah, and Nemo. He was their biggest fan. Paul was a Husker fan through and through. He loved all sports especially March Madness and Monday night wrestling. Paul was a "great couch coach" while watching his favorite football teams. He loved his Ford pickups. Paul loved his job and was a very hard worker. 28 years ago, he helped build the barns at his workplace and continued his dedicated service at that facility. He was a very fun loving and loyal friend. Paul will be missed by many.
Paul is survived by his wife Carol Madden of Pine Bluffs; children, Trina Wallowing Bull, Jessica Wallowing Bull, Christopher (Dettie) Begay, Austin Begay, and Inez Begay; nine grandchildren; and five great grandchildren; siblings,: Bonnie (Dirk) Daugherty of Arapahoe, Oklahoma, Mike (Carolyn) Madden of Cheyenne, WY, Cheryl Madden of Concordia, Kansas, Chris (Vonnie) Madden of Las Vegas, Nevada, Steve Madden of Pine Bluffs, WY, and Jason (Char) Madden of Pine Bluffs, WY; many nieces and nephews and many great nieces and great nephews.
He was preceded in death by his parents, Roy and Jacqueline Madden; grandparents, Roscoe "Rox" and Eudean Madden; grandparents, Aldrich "Al" and Inez Nadeau; one great granddaughter; and one niece, Susan Daugherty.
Graveside services will be Saturday, January 15 at 1:00 p.m., at the Pine Bluffs Cemetery with a reception to immediately follow at the Pine Bluffs Community Center. www.wrcfuneral.com