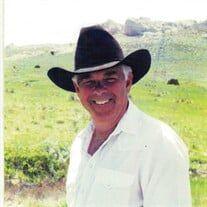 Ronald M. Lovercheck, 74, of LaGrange, passed at Davis Hospice Center Friday, May 28. 
He was born October 5, 1947, in Casper to Dean and Donna Lovercheck. Ron is survived by his wife of 53 years, Sharon Olson Lovercheck, his children Raedene Messenger (Kirk), Justin Lovercheck, his grandchildren, Dakota Haller, Lanie Messenger, Savannah Messenger, Chase Hunnel, Chase Lovercheck, Kelci Lovercheck, Casey Messenger (Ashley), Dallas Jackson; 7 great-grandchildren, Mark Haller, Maggie Haller, Memphis Haller, Liliana Messenger, Cash Messenger, Mason Jackson, Spencer Jackson; and brother, Otis (LaNita) Lovercheck. 
Ron is preceded in death by his grandparents Charles and Norma Lovercheck and his parents Dean and Donna Lovercheck. 
Memorial service will be at 2 p.m., Saturday, June 12, in Lagrange. www.wrcfuneral.com.