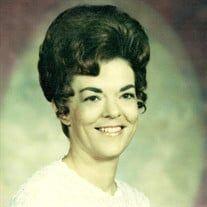 Shirley Mae Todd Hughes, 86, of Cheyenne, passed away, Saturday, July 17.
She was born January 29, 1935, in Eugene, OR, to Willard and Gladys Hall.
She is survived by her three children, Lorilee, Barry, Sheridan, seven grandchildren, and twelve great-grandchildren.
Shirley was preceded in death by her parents, brother, her infant son-
Jonathan Todd, and grandson Riley Voycheske.
Graveside memorial service will be at 10 a.m., Thursday, July 22, in Lakeview Cemetery. www.wrcfuneral.com.